Hi,
My name is Susan, I'm 21 years old and live in Indiana. I'm proud mommy to Micky, a 3 year old female tabby who's very talkative and affectionate.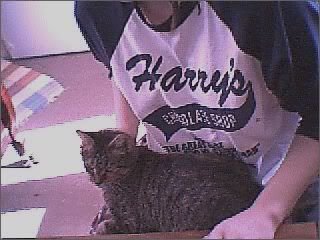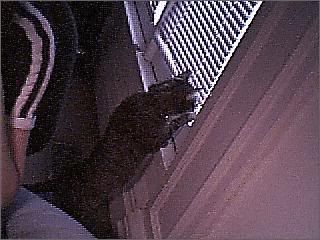 I picked her up from the Humane Shelter in December. I named her after Micky Dolenz, from the Monkees, because I was a longtime fan of his. Their personalities seem exactly the same, if you folks ever watched that show. She'll do anything for attention!
My username is mickys_PC because her favorite thing to do is jump up on my computer desk and stand in front of the screen while I'm typing.
I joined these forums because I'm a first-time cat owner. I did have a cat while growing up, but my mom mostly took care of him... he passed away recently, and I decided that I should have a cat of my own. I figure I'll need all the advice I can get.
Anyway, I hope to talk with most of you soon. Take care!