The cats really love the Furball Frenzy toy they got in the prize for the monthly caption this contest...it's been soggy since they got it last week!
Milo
Spyder
It's lip smackin' good!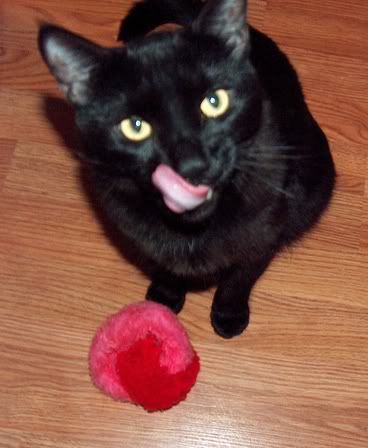 I think I have a few of chuckie playing with it too but they're not on the computer yet.