I don't know if you remember me or not, but I got a kitten two days ago. I did not get one of my friend's barn kittens. I got one from the Humane Society.
He will be 3 months old on May 15. His name is Samuel and he is neutered, vaccinated (first time around), and micro-chipped. He was abandoned.
My dog took to him instantly. They love each other and have been playing endlessly.
Here are some pictures.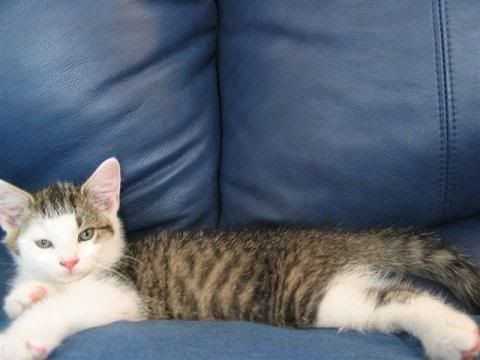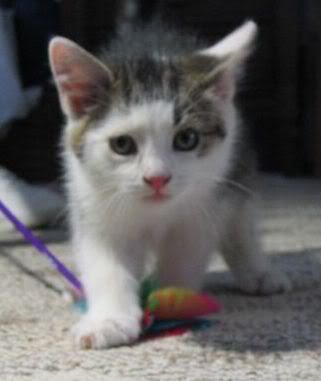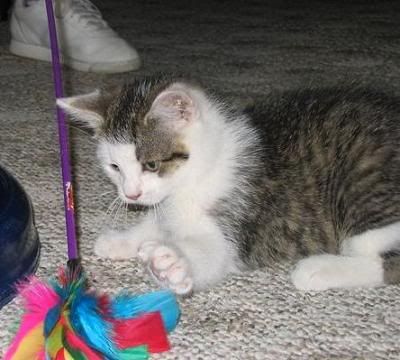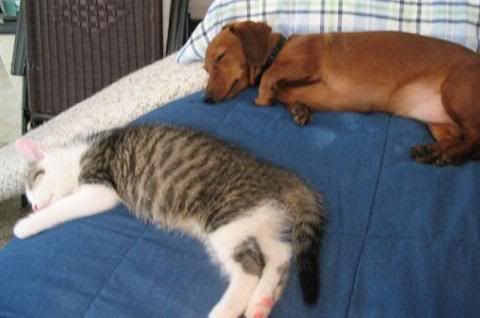 with sister Isabel. LOL
I am very excited!!!!
I do have a question. What should I diisinfect his litterbox with. I know not to use Lysol.