I've had a fun time this weekend getting some random shots of the girls...
For some reason, Eponine decided to play "Guard Dog" yesterday....


Cosette was so into her food this morning, she didn't notice that she kept dipping her tail in the water bowl!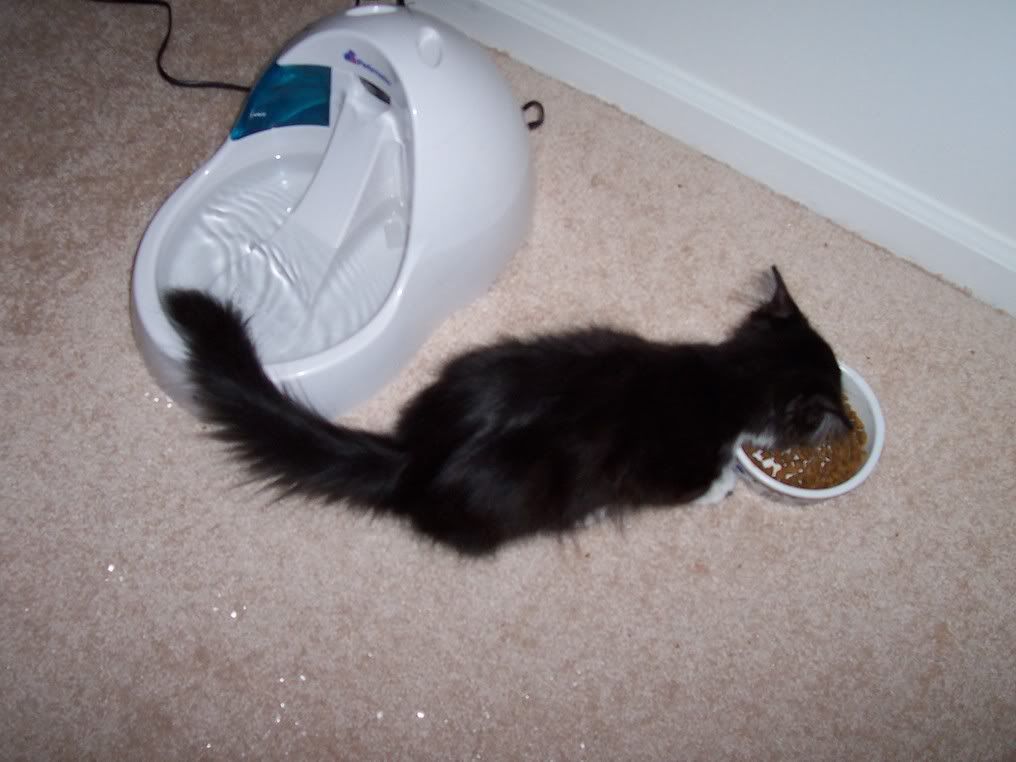 This is the FIRST TIME I ever saw them eating out of the same bowl without a single hiss or swat!!!

They enjoyed a lazy Saturday morning, hanging out on Daddy's clothes


Eppie asks "Are body checks allowed?"


The new Barbie-themed toy I bought the girls this morning. It's so girly!