Hi everyone. Bradley and I went to River Street on Saturday evening for the Seafood Festival and then a party, and we took some photos. Wanted to share my beautiful town with my TCS family. Anyone wanna come visit me here now?

This is the Olympic Torch that was constructed when we hosted the '96 Olympics (sailing and a couple of other sports). That's me next to it, playing tourist in my hometown.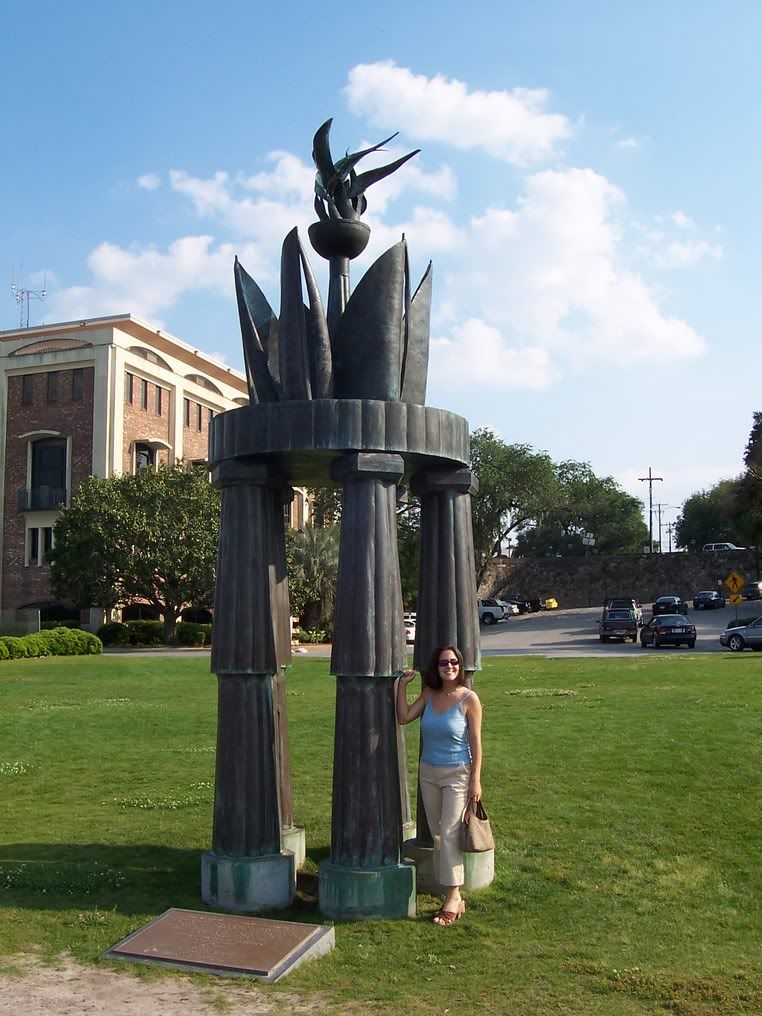 This is the famous (or famous for Savannah, anyway) Waving Girl. What's she waving at? Legend has it she had a love who was in the military and would go down to the river with her dog and wave at all of the ships passing, in hopes that he was on one of them.

This is a view of the Savannah River. That big, fancy hotel just across the river? Would you believe that is in South Carolina??? Yup, we're that close to SC!

Hope you enjoyed your mini-tour of Savannah. Y'all come back now, ya hear?