Hello everyone! I recently rescued a 7 month old, male orange tabby, he was abandoned in an apartment building. There was an ad in the paper and since he needed rescuing, I phoned immediatly. A couple was taking care of him, along with two 4 week old kittens that they were bottle feeding. He is friendly, hyper, cuddly and very good with other cats and kids. He is the purrfect companion for me and Sebastian (my 10 week old kitten)! Here are some pictures of the lovely, handsome... Amadeus! By the way, I named Sebastian after Johan Sebastian Bach and I named Amadeus after Wolfgang Amadeus Mozart...
I have also included some new pictures of my little fire ball Sebastian.
~Amadeus~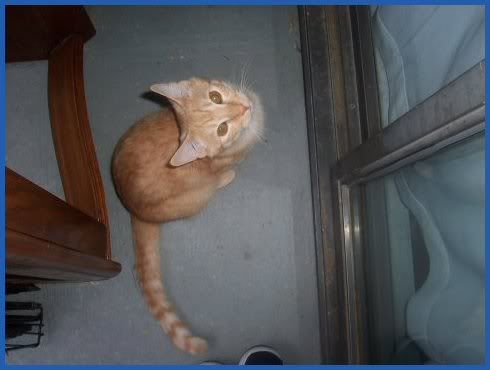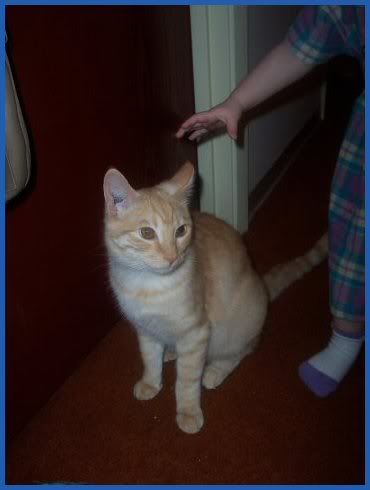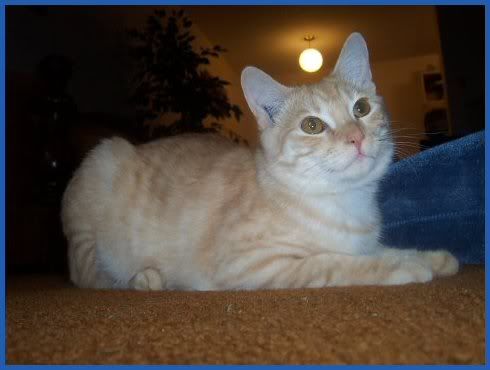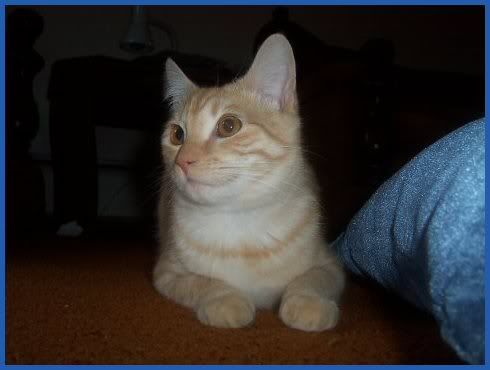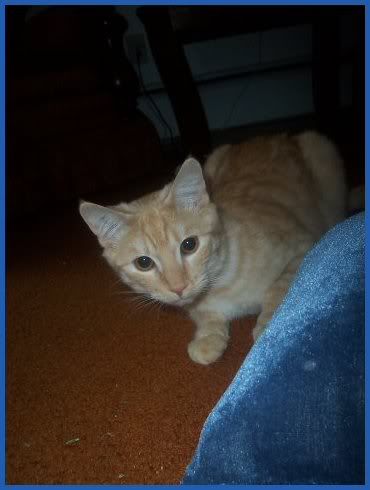 ~Sebastian~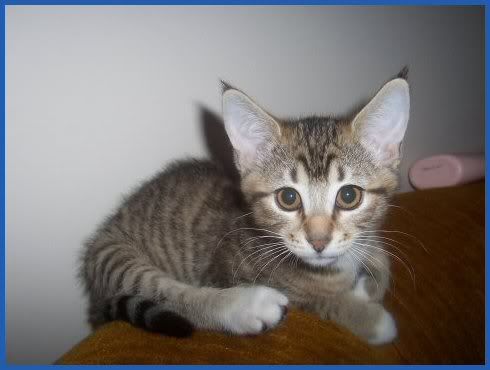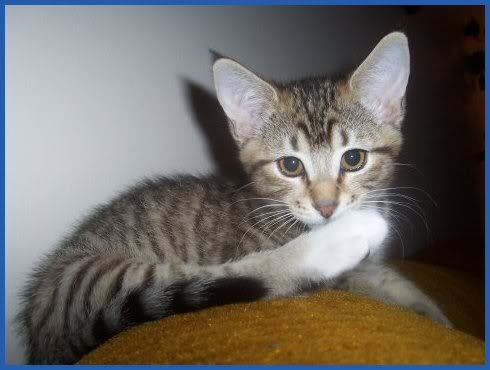 Here you can see how Sebastian has "square eyes". He always looks sad!