I just wanted to share with you all some funny pictures of my 1 year old cat Jess playing with her friend Mr Frog!
We have a few frogs in our garden, and Jess does like to play with them. I dont think they like her much though!
Meet Jess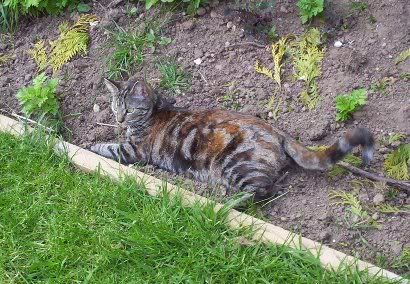 Meet Mr Frog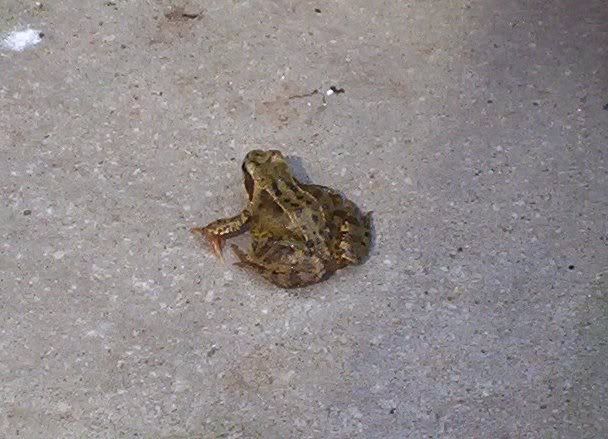 Jess meets Mr Frog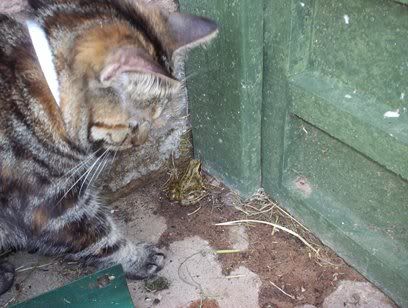 Take that Mr Frog!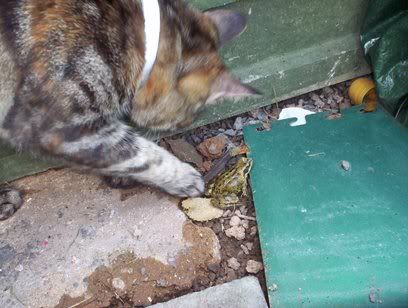 Where's he gone?
He's behind you!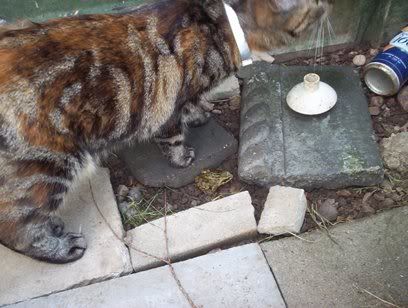 GOTCHA!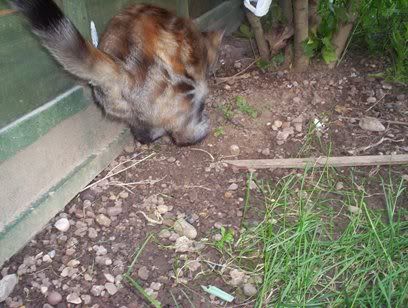 A kitties work is never done!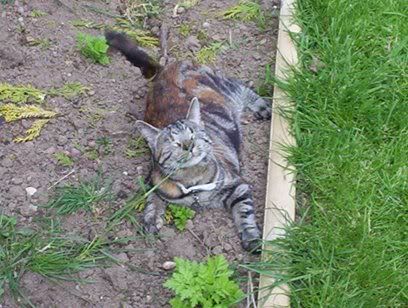 nb No frogs were harmed in the making of this photo-story!