My names Em and I'm a mum of 2 from the UK!
Jess is my eldest, shes a DSH tabby female and she has just turned 1 and my youngest is Alfie, who is almost 7 weeks old - he is a DSH black and white male.
Hence the name jessalfie because I couldnt think of another!
Jess is my baby, shes the princess of the house and isnt adjusting very well to having Alfie around - hopefully she will start to love him soon! She tolerates him at the moment!
Alfie is a lovely little lad, but we are having a few feeding problems with him, so I think a trip to the vets might help - he is sweet though and so loving and playful (and fearless!)!
Here's Jess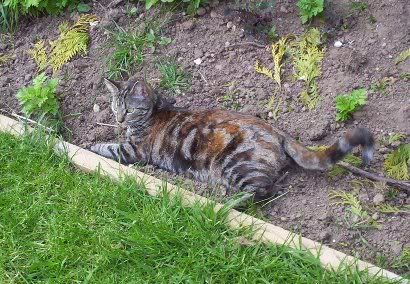 And here's Alfie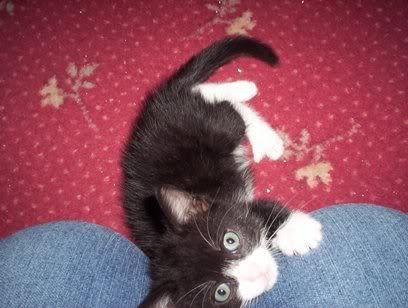 I'll be on here for loads of advice in the next few weeks as Jess & Alfie start to (hopefully!) bond!