These aren't anything special, but just a couple I shot with my cell phone today when I was sitting on the sofa talking to my Dad......they have such serious looks on their faces --if you only knew~~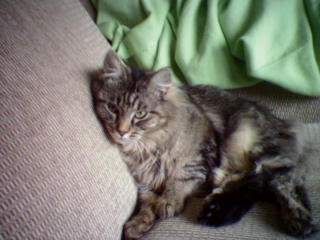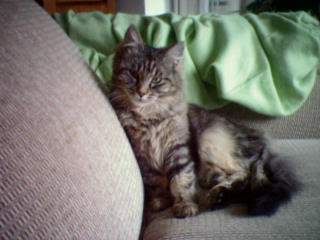 Then I tossed Sasha Saba's favorite mouse, and that look! "Do you really expect me to be excited over these, dude? I'm an outside guy."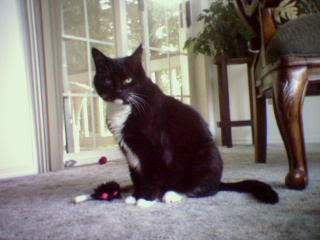 After which Saba pounced on Sasha's head.