She is growing up so fast! Almost a big girl now.Today she is with kitties and I hope to get really cool photos, but here she is at the dog park last weekend. She's doing so much better, we can s leep at night almost all the way through and Eric's been working with her so much on discipline, a lot of the issues that were wreaking havoc at home are almost gone. Sasha jumped on the bed the past week almost every morning! That's huge!!!! His stress level has subsided so much (Sandy is only allowed in the family room and her room is the garage - equipped with country western radio and a snack bar.
She does get to sleep with Eric after 7 am when I leave for work, I bring her upstairs to snuggle, gotta have that
)
This is Phoenix, the sheltie she feel in love with. Major sorrow and yelping when he left the park.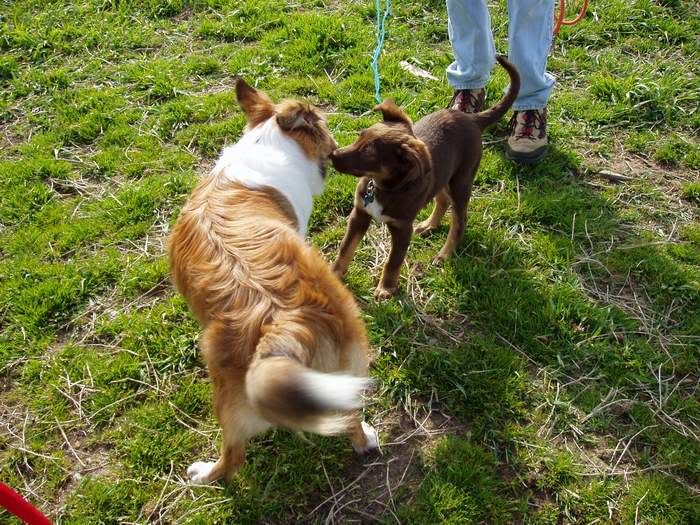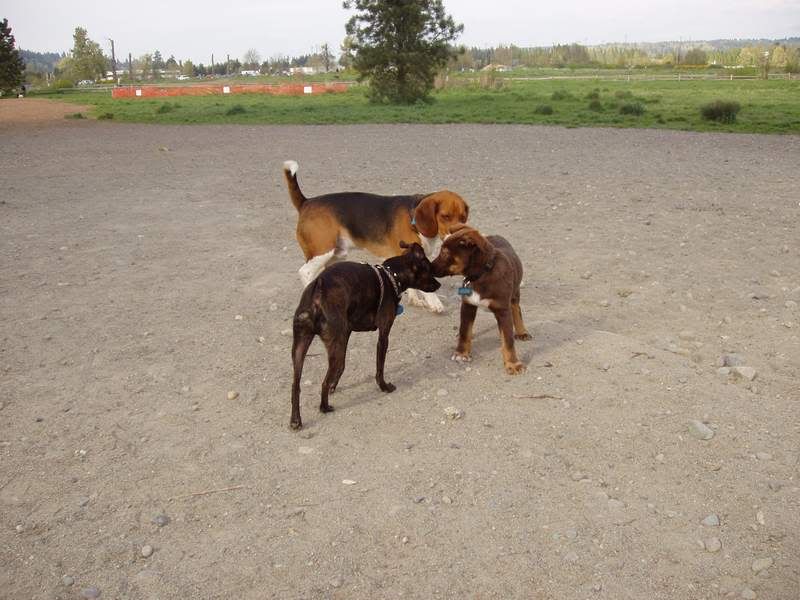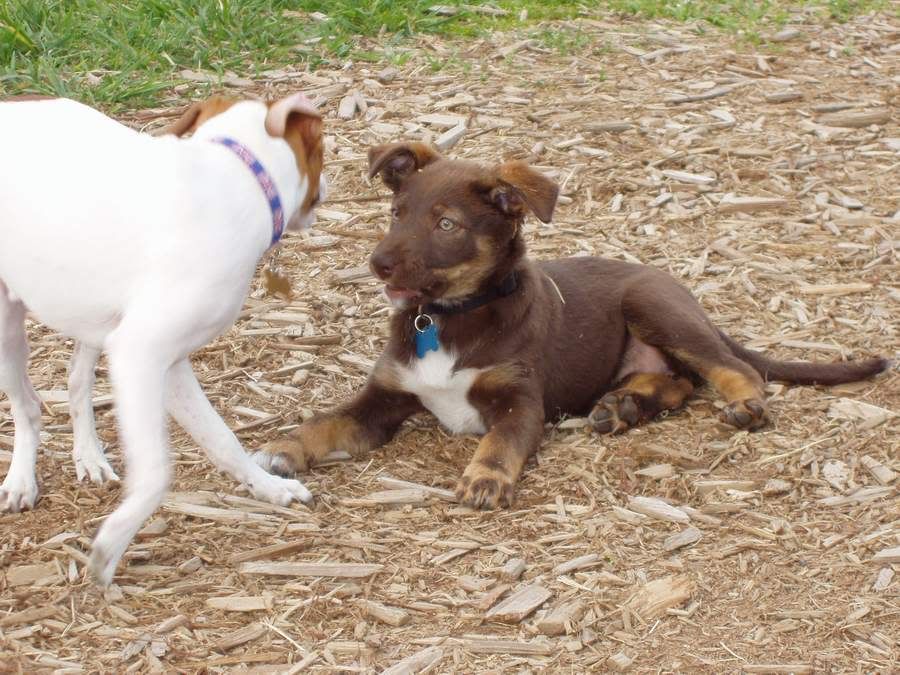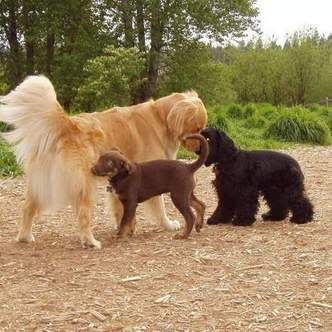 Getting used to children is a must!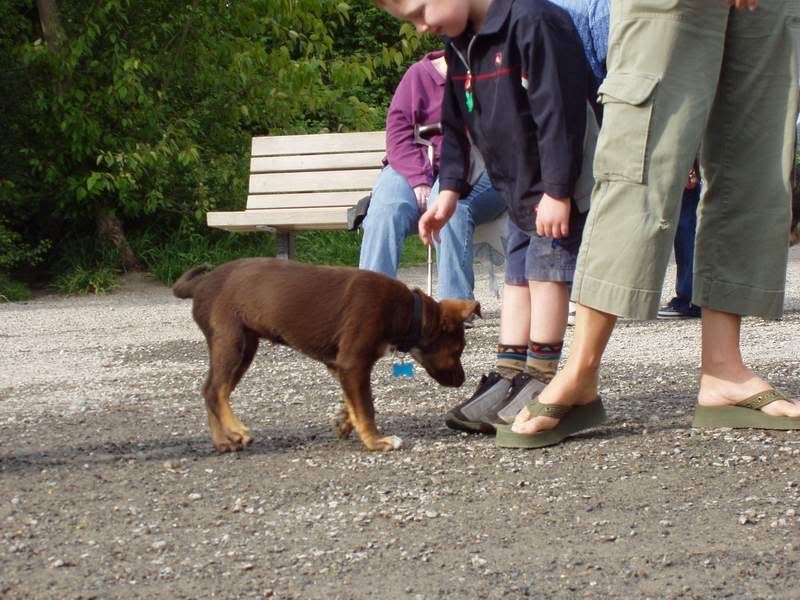 With her Daddy Eric