hehe, I only have photos of my female cat, I tried taking pictures of my male cat (nikki sixx) but he NEVER lets me, but Butters on the other hand, loves attention.
Just a baby! this is when I first saw her.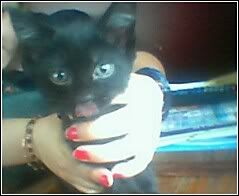 She was about 3 months here or maybe less I don't remember.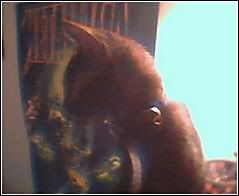 THESE ARE RECENT!
Laying down on her bed.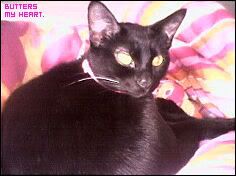 Sitting on my purse and belts!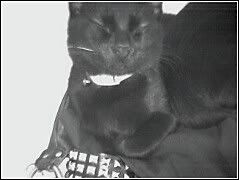 I tried taking a photo of my Sixxi with me, but he ran because he hates the smell of my lip gloss. haha
This looks like Butters is my favorite, actually when I first saw her, I knew she was going to be mine! and fell in love with her right away. I LOVE Sixxi with all my heart too, I actually love them both the same, it's just something about Butters!