Disclaimer: Though it looks like they were fighting, they really were just playing with one another. They have been getting along a LOT better than I ever would have imagined!!!
Oh so you wanna play with this stick too, huh?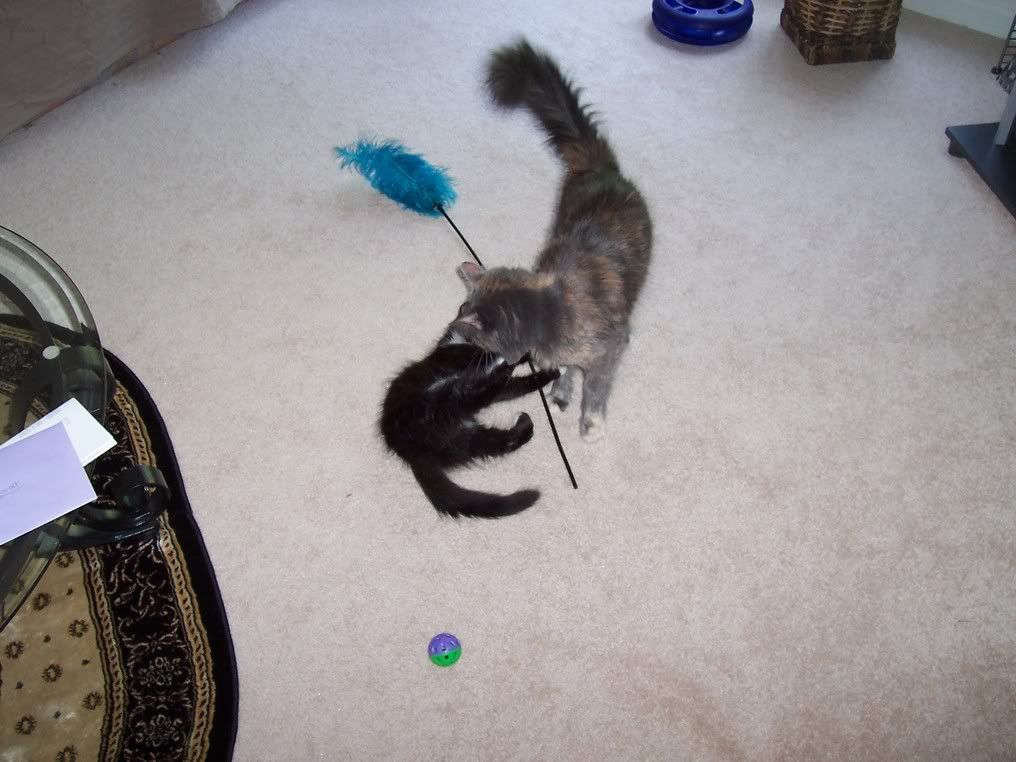 Oh no you didn't!!!
You wanna take this outside?
Yeah, that's what I
thought!