Yes, I've been liberated! I'm free!
From what you ask?
LOL, did you ever think a haircut could make someone so darn happy?
Brief history: I've battled with naturally wavy hair my whole life. And it's not the nice kind of waviness. On humid rainy days my hair just looks a horrid mess unless it's real long (past my shoulders) or real short (like only 3 inches of hair).
I had worn my hair long for a long time, burdening myself with blow dryers and flat irons, perms, straightening and every hair style under the sun.
Until several years ago I completely shaved my head like Ani Difranco...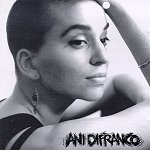 Love it! LOVED IT! But I was much younger then, and worked exclusively from home so didn't have to worry about what Corporate America thought.
I actually grew it out from shaved long again until two years ago... I hacked it all off and wore it like Joan Jett...
Loved it!
But back in September I decided to let it grow again. Don't ask me why. Maybe because I'm INSANE???
Well that all came to an end today - this letting it grow, battle with the blow-drying during that in-between yucky length - it all ended abruptly. I got it cut again and I feel FREE.
So now it's kinda like Halle Barry's in this photo...
and I'm SOOOOOOOOOOOOOOOOO happy
I don't think I'm destined to ever have long hair again...
I think my days of blow dryers, flat irons and time consuming hair rituals are over...
Call me psycho (my husband does), I just had to share