Sasha has 2 blankets, a nighttime blanket that is thick and green with cactus all over it, and his "daytime" blanket, shown here. He never mixes the two up. This is where he always sits in the afternoon, rain or shine, then goes outdoors in early evening. This has been HIS perfect spot for three years.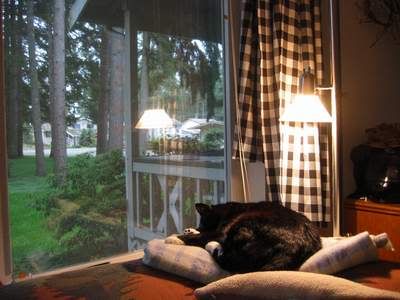 But today SABA decided that since it was sunny and 75 and Sasha was outside and MOM was at work --and nobody would actually see her, that she'd just help her diva self to Sasha's premier viewing throne. And there we go! But she didn't bank on Eric leaving the webcam on......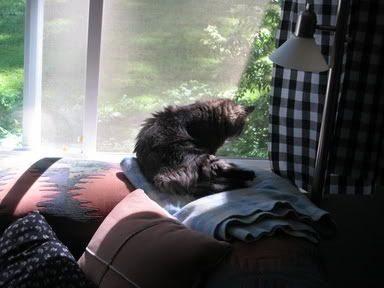 Look at that, would ya! Not a shred of guilt in that face, just sheer determination! ....and mom is watching all this from her office. Saba is so busted.