OH BOY a present for ME!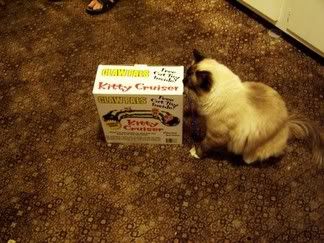 Wait, let me bring mousie over to help me get it out of the box......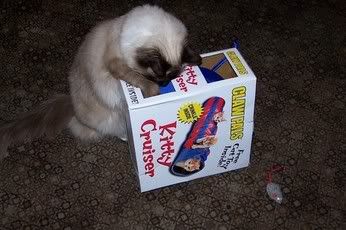 Now.......if I just pull here...
Hummm..is there anything else in there?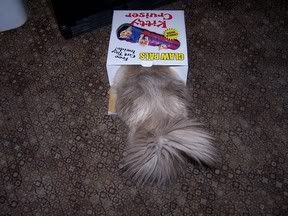 Guess not, but I still like the box, its cool!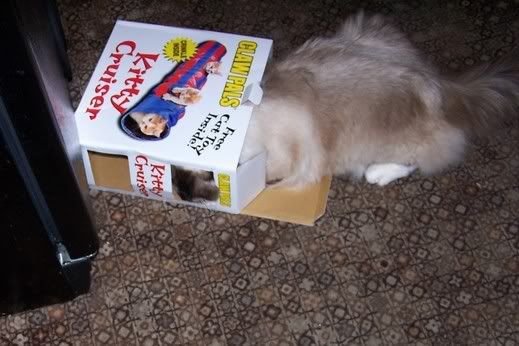 Here's my new tunnel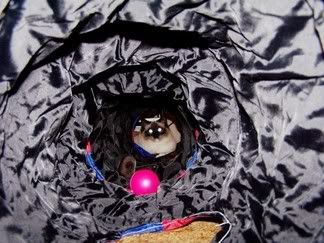 HA HA, GOT YOU MOMMIE!