Hi everyone,
I am Julia mommy to Peachy, Speedy, and Pumpkin (my cats lol) also mommy to 3 none fur kids.
I love animals to death I know I would have more if hubby would let me, but as of right now I have enough.
Cats have always been my fav. kind of animal and still are.
I got Peachy from a guy that was going to toss him in the River when he was a kitten so I snatched him up. He is now 4 years old.
Speedy is the old man of the house he is 11 years old. We got him about 6 months ago from my mother in law. She was moving and needed a home for him so he came to live with us.
Then there is Pumpkin we call her Pum Pum she is 6 months old and full of life. She loves to check everything out and loves to bug Speedy.
They are my babies.
I will have to get some good pictures here is what I have right now.
This is Pum Pum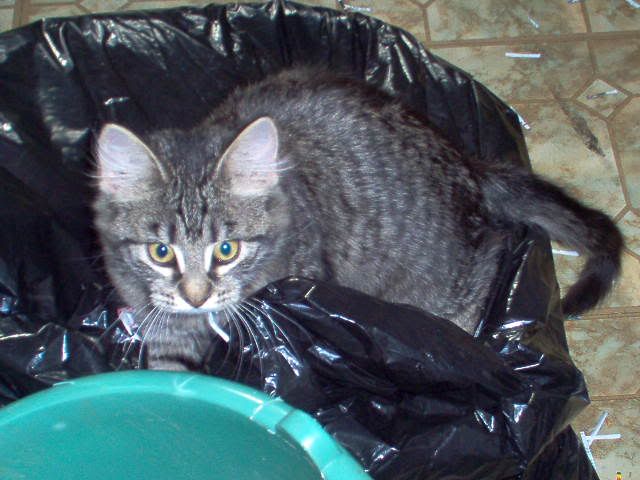 Here is Speedy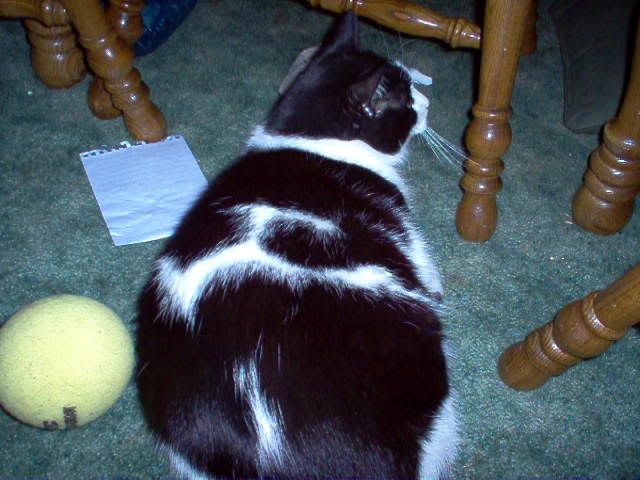 I dont have any of Peachy that show his face I will get one later today and post it.