Did you ever take a picture of your kitty and when you look at it it doesn't look like your kitty at all?? If so post them here, I'd like to see that it's not just me!
This is Spyder, but it makes his face look so pointy!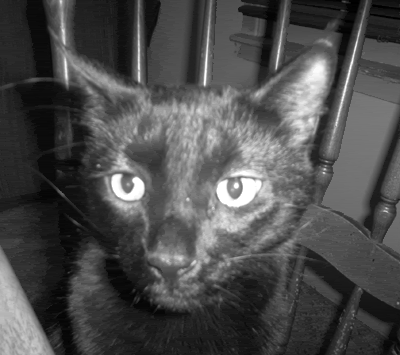 And Stormy, this make her look like she has a big head!