One of our projects this weekend was to get our pond going. What a back breaking things with all the rocks........but it really does look nice. Can't wait to get my flowers back there and mulch, etc.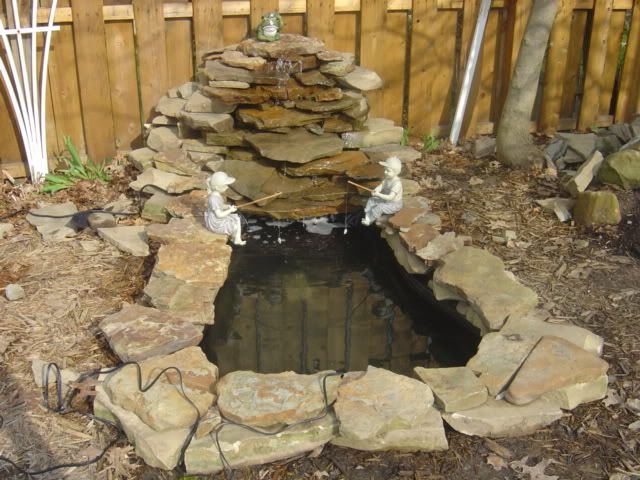 If you look close at the top, you can see the start of the water flowing...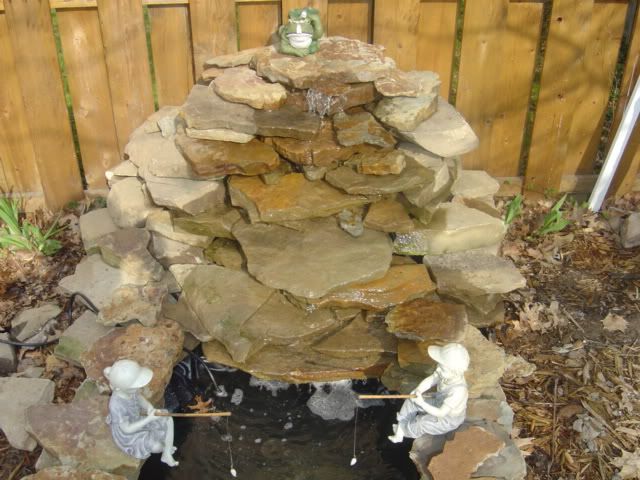 Then we moved on to building a rock wall around my front flower beds.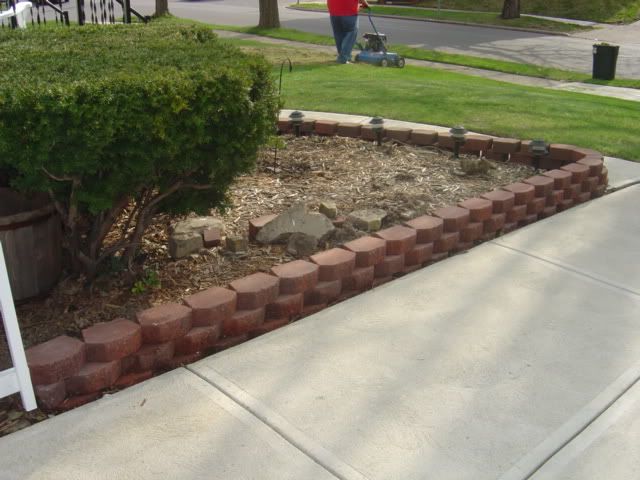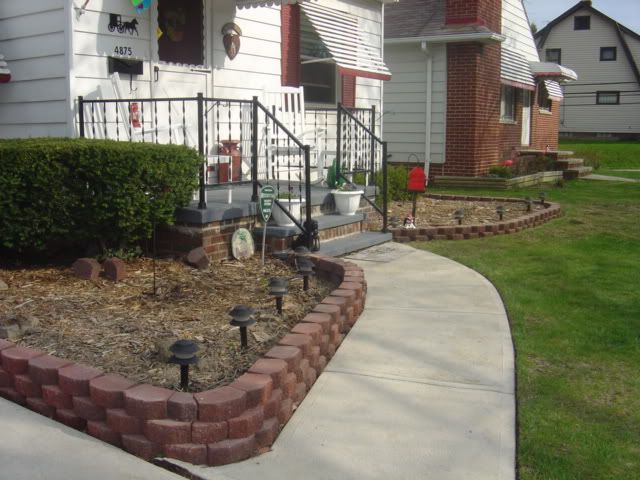 I had to plant a couple of flowerrs, so I planted some cool weather loving Pansies.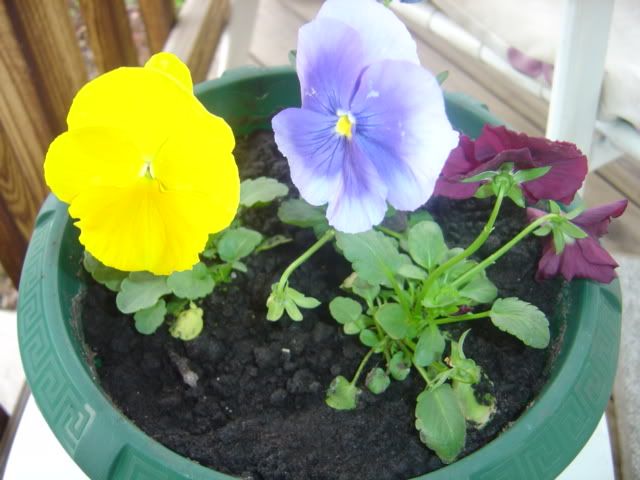 And last but not least, Petals telling Tiggy a secret.......of what? Who knows!
Hope you enjoyed.......I need to go back to work tomorrow just to rest!