So, Gibby got a harness today, and was coping with it extraordinarily well.. so I put him on a leash... and he was still mostly cool with it (as long as the leash wasn't yanking him.) So i took him OUTSIDE. The REAL outside.. And I daresay he had a blast!
Me loving up my good, brave little boy!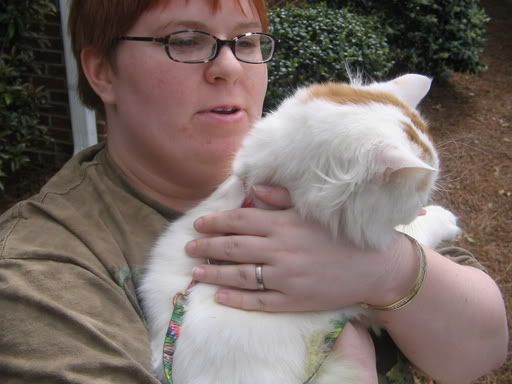 Telling Daddy that he walks too loud on Pine Needles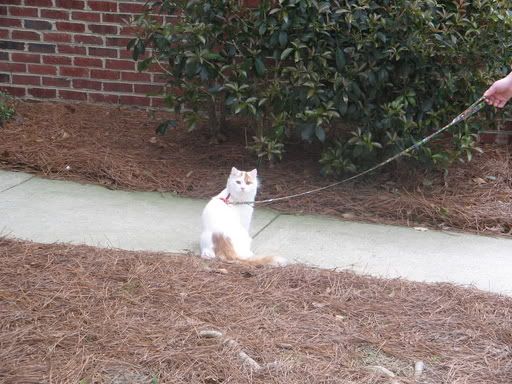 Ahhh... Grass!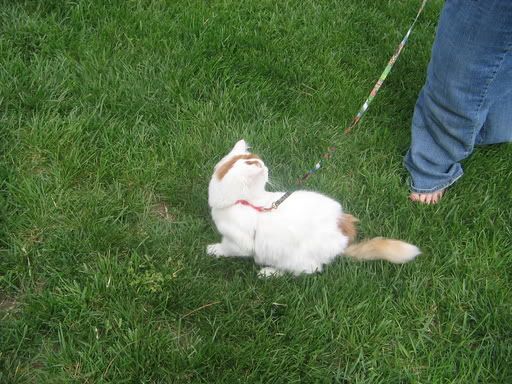 Mmm... Crunky!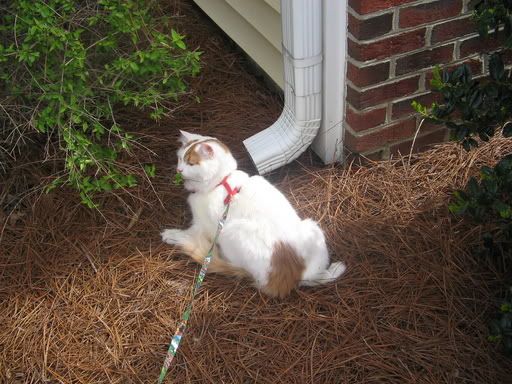 What do you mean, Euw I'm green?!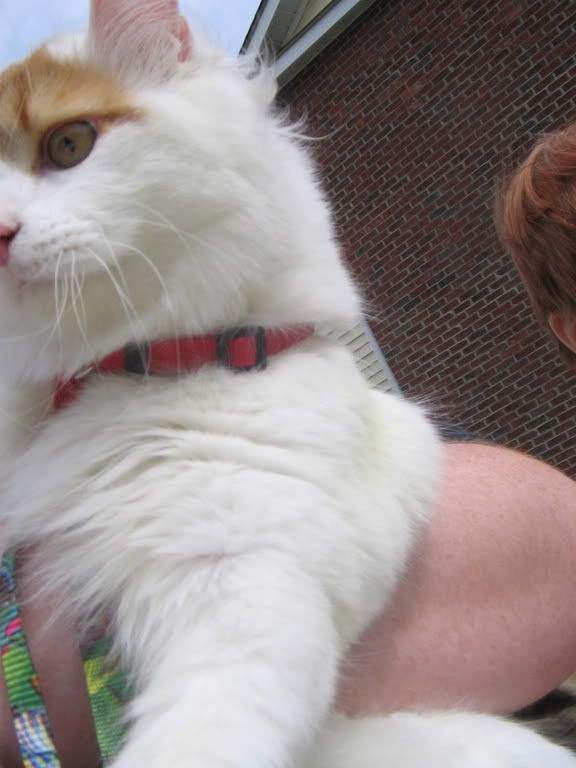 Tomorrow Paige gets to go out with Gibby.. she was not ready today to deal with the harness.. and now, ladies and gentlemen.... I need a claritin.