While I was uploading the pictures of my flowers, I finally got the ones off of the camera of the inside of the bakery that I had promised. They're nothing special, truthfully, but here they are!
The stove and pan rack: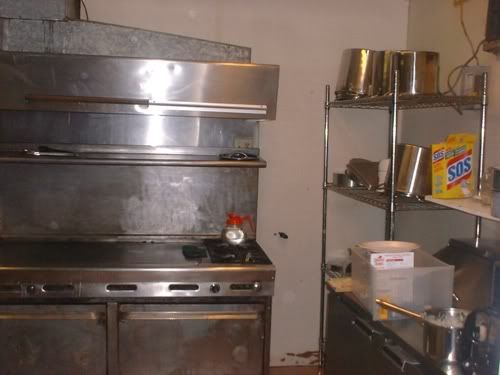 The sink and the left end of the stove....the door enters into the room where the BBQ pit is....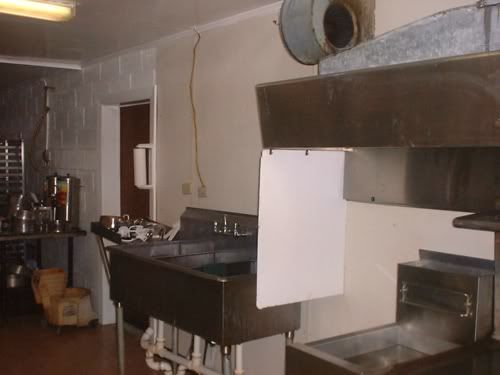 One of the storage areas, and hub's mixers......the second pic is the same area, with hub reaching for his ashtray......