The coconuts are doing very well, albeit slooooooooooowly growing. They are 40 days old, and not a one is even a pound yet. Kala is closest at 15.7oz, but Hiwa and Hoku are weighing in at 9+oz and 10+oz. However, no one is sick, all are litterbox trained, and all are eating solid food!
I brought everyone downstairs tonight for some play time.
Chloe and Kala and the turbo chaser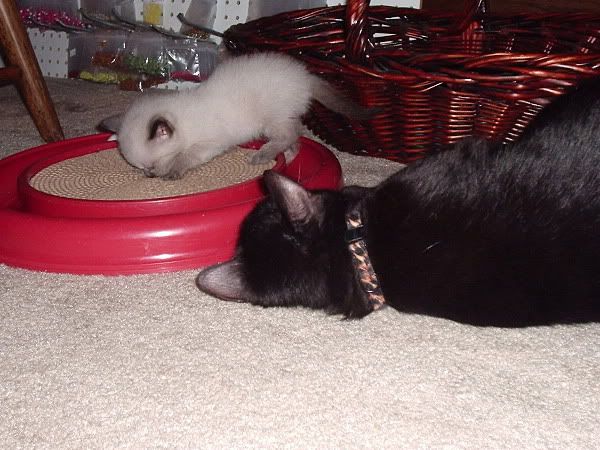 Hoku plays with catnip mouse (who's half his size!)
Chloe checks out the ball but Hiwa doesn't look too interested....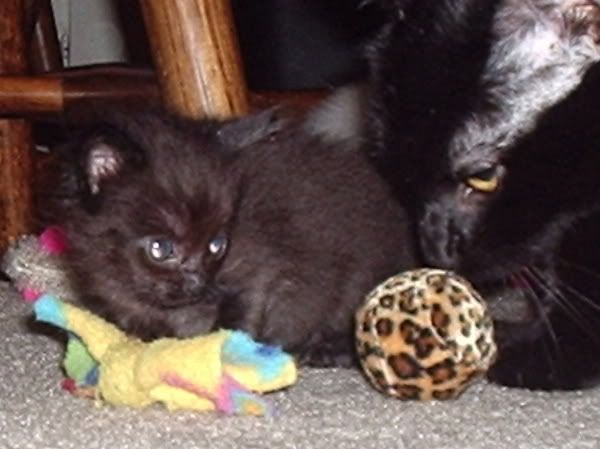 He'd rather snuggle with me after some play time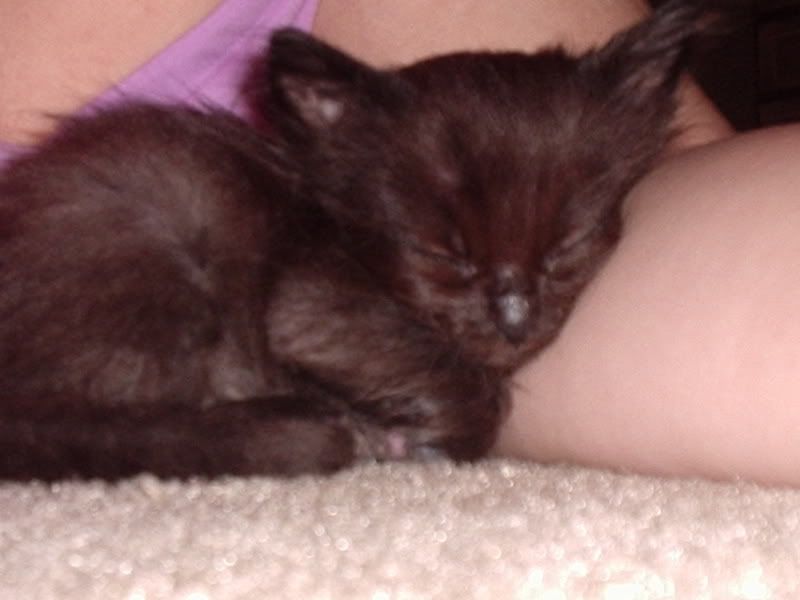 Everybody's tired now and ready for some sleepy time