Here are some of my pictures of Cosette at approximately 9 weeks old. She's a nutjob!!!
Don't hate me because I'm beautiful!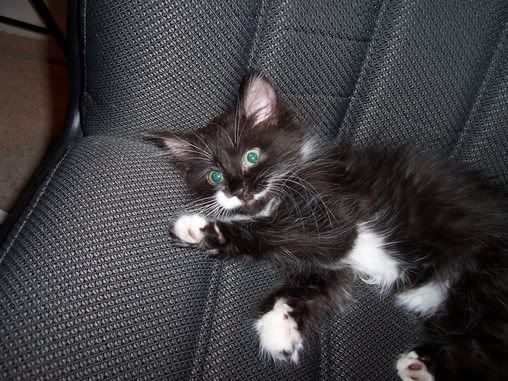 Cosie getting cozy with her new bed buddy...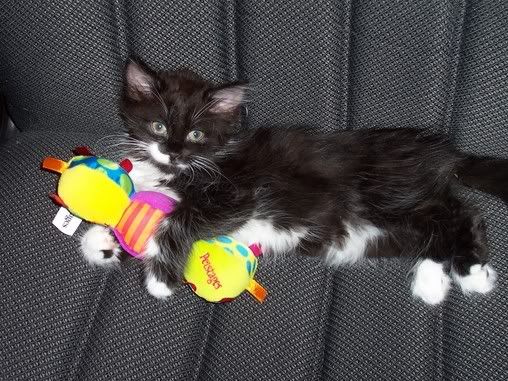 I couldn't find Cosette the other day until I went to get out some clothes...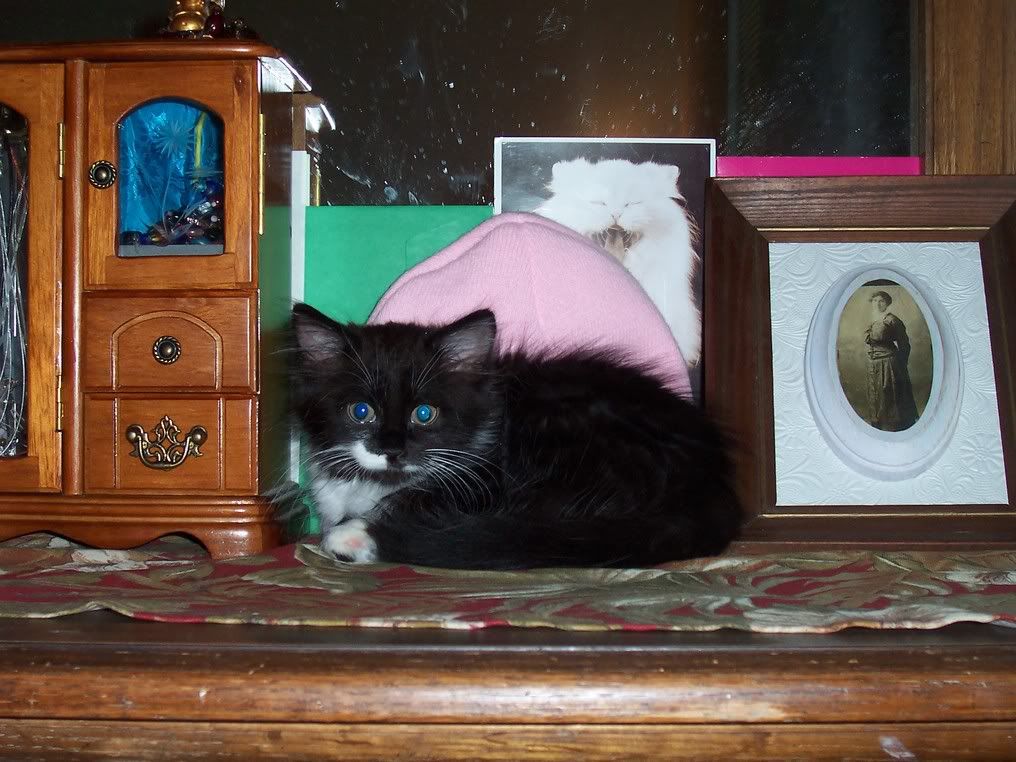 Doing a balancing act (yes, she figured out that I store her toys in that basket!
Trust me, she is 100% aware of her cuteness!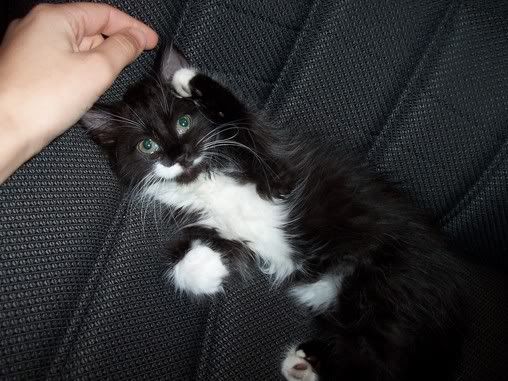 The girls, sizing each other up