Every year, my husband takes in a basket of Easter candy in for the guys at work on Good Friday. Well, TTP all thought it was for them.....
Tiggy says, HEY, check it out Petals and Trixie!!!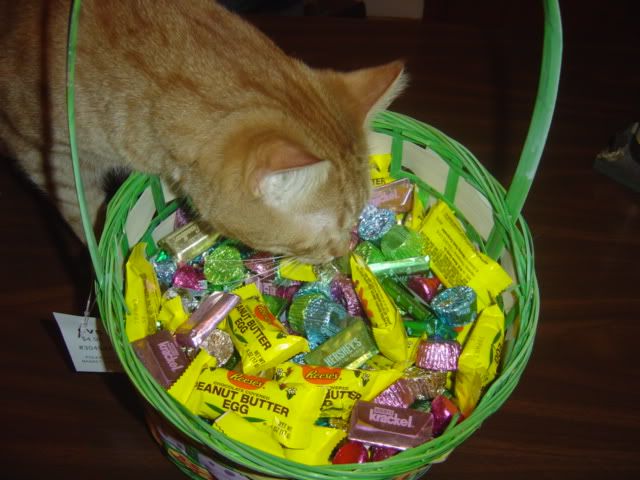 Oh wow, your right Tiggy......Petals, come look!
But I thought Meowmy said chocolate was a no no for us??
How can the three of us get away with stealing some?
The three of us?? Tiggy says! BACK OFF GIRLS!! IT'S ALL MINE!!