So, I'll introduce you to the "gang".
This is Huckle, who is the king cat of the household - he cleans everyone, and also keeps them in line!
This is Smokey, aka Chubbs. He's a very gentle and sweet cat, who also happens to give the most hard and painful head butts!!!!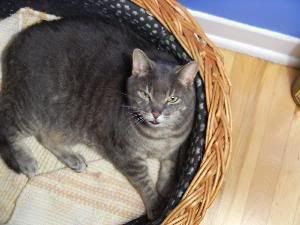 This is Little Miss Thing. Very timid (she had been abandoned when she was pregnant - no wonder she doesn't like people!)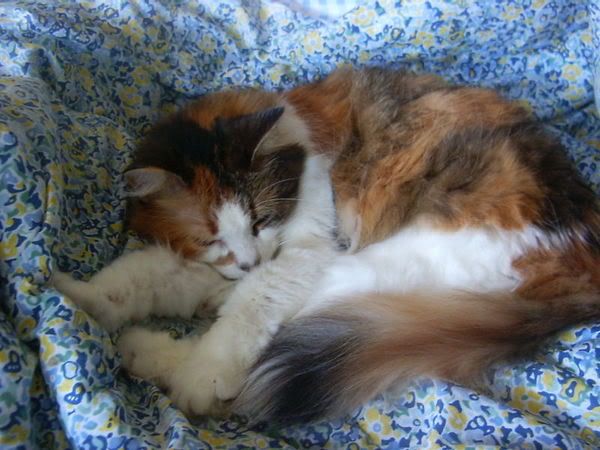 Here is Bandit. She has the loudest purr I've ever heard, and loves to bite when she is happy. Love bites only! Although it does hurt sometimes....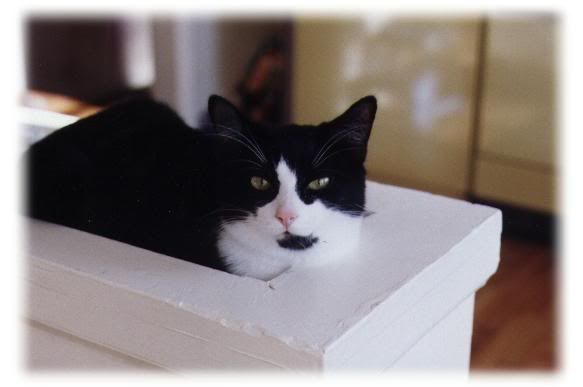 This one is Sparky. She has the funniest little squeaky meow, and her favorite pastime is chasing shadows. Drives me nuts when I'm trying to sleep!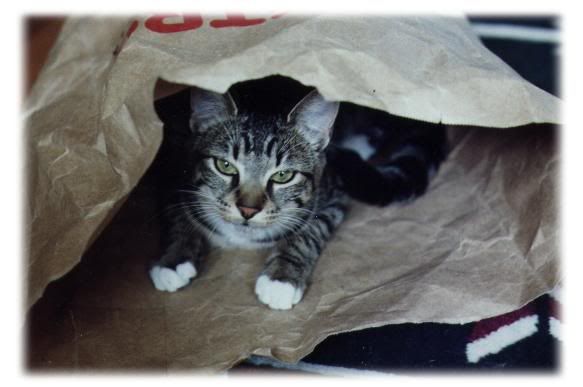 And last but not least is Hannah. She's another shy girl, but when she gets to know you is very loving and sweet. She loves to hog my attention when I'm in the bathroom!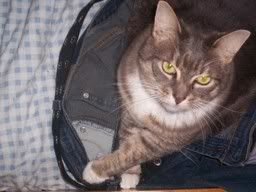 And there they are! My gang of sweeties.