This is Villy, she's 7 (ish), and I adopted her from a shelter just over 5 weeks ago.She's my first cat, and she's brought me so much joy already.
Not to mention how much she's taught me!
This is her in her new bed: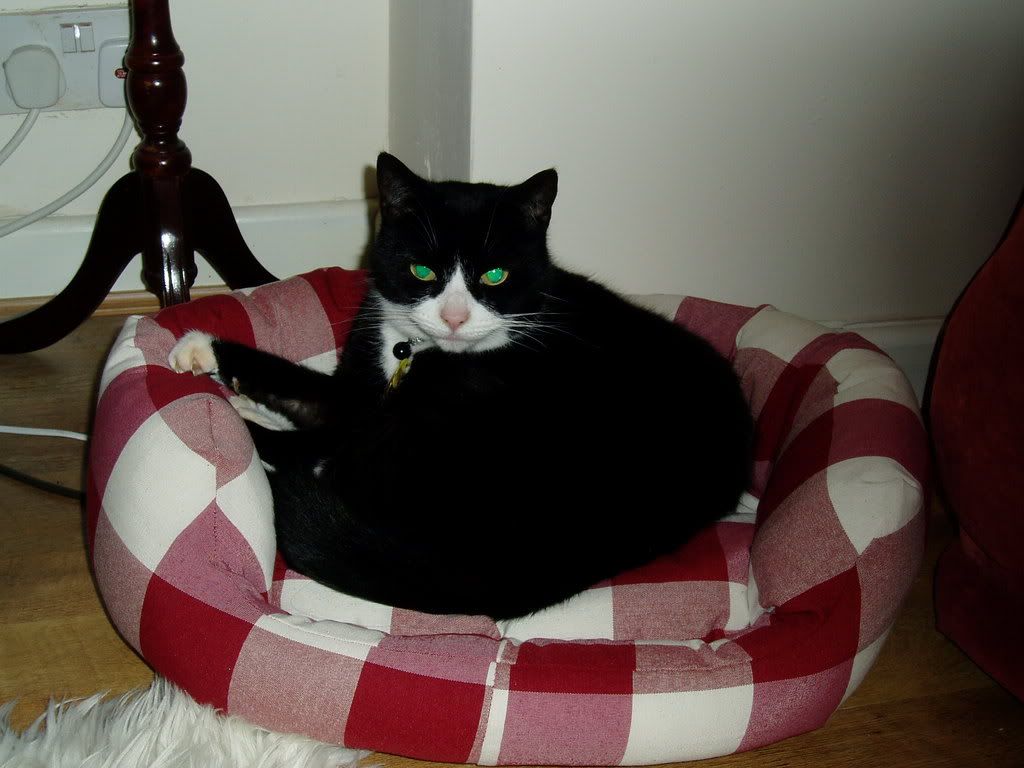 This is her playing hide and seek under the blanket!