I swear they packed their toybox all by themselves. they didn't however realize tht when we said "kits, we're moving!" that it would be so long between that day and the actual time that we were going to move. So, they've been living out of the box they put their box in. (Cheifly Gibby, really, he shoved it off the all carrier into the conveniently placed box.)
"MOOOM! Have you seen my bouncy ball?!"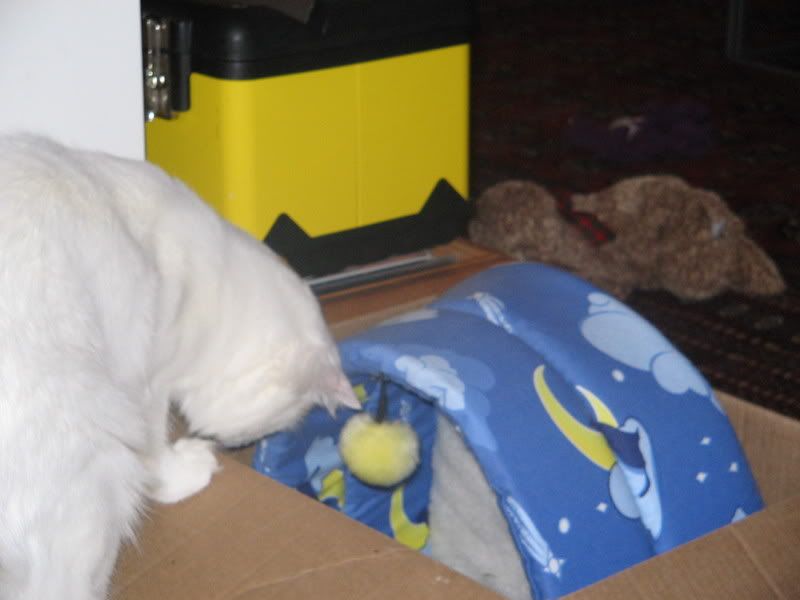 Didn't you put it up, Gibs? "Oh, yeah!"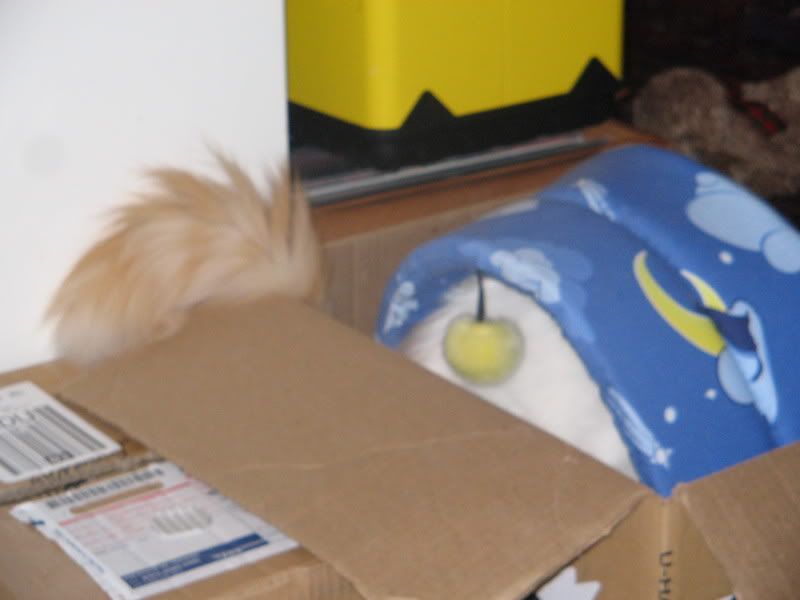 "I think, I'm sitting on it."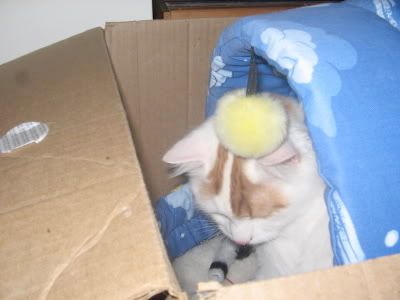 "Gibby sent me to look for his bounce ball"
"I was in here for my feather mice, but what the heck is this pompom about?"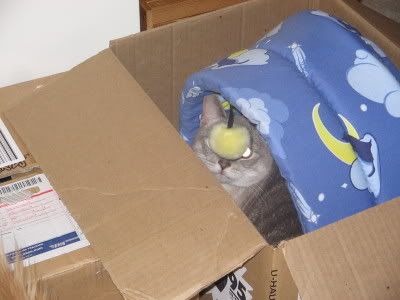 "Mum, you forgot this drawer here!!"
"What, you're done for the night?"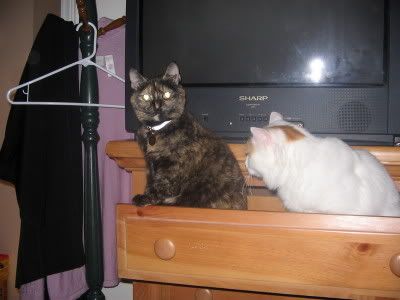 "Oh dear.. What's up with Molly?"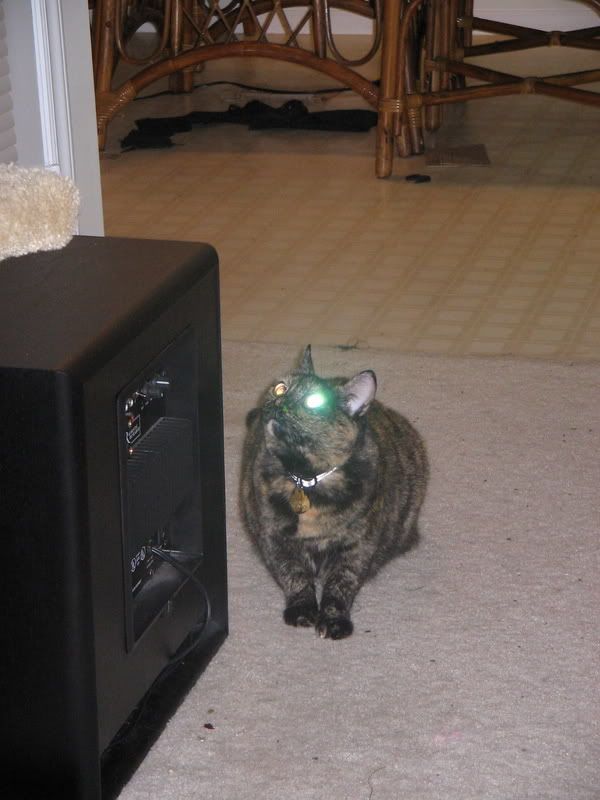 "Nooooo, Dad!! you CAN'T pack my tree up yet!!"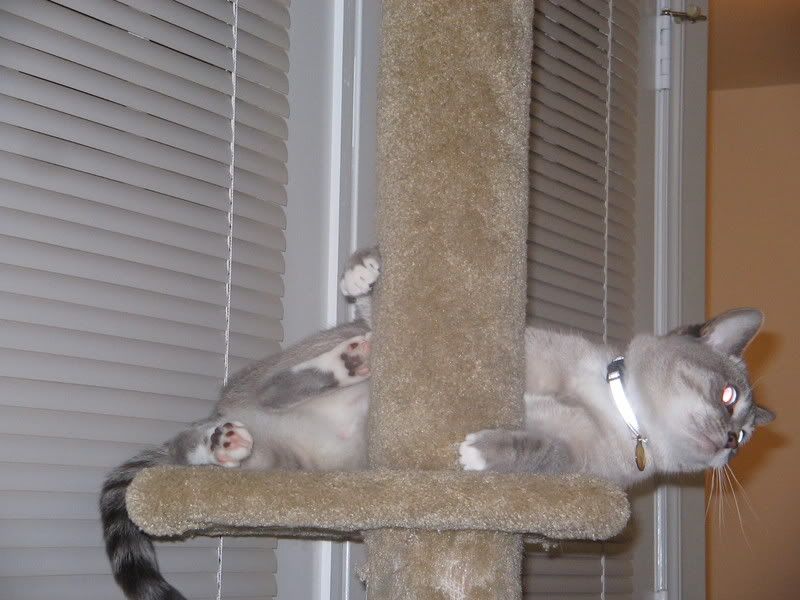 "If he does, can we climb the box pile, instead?"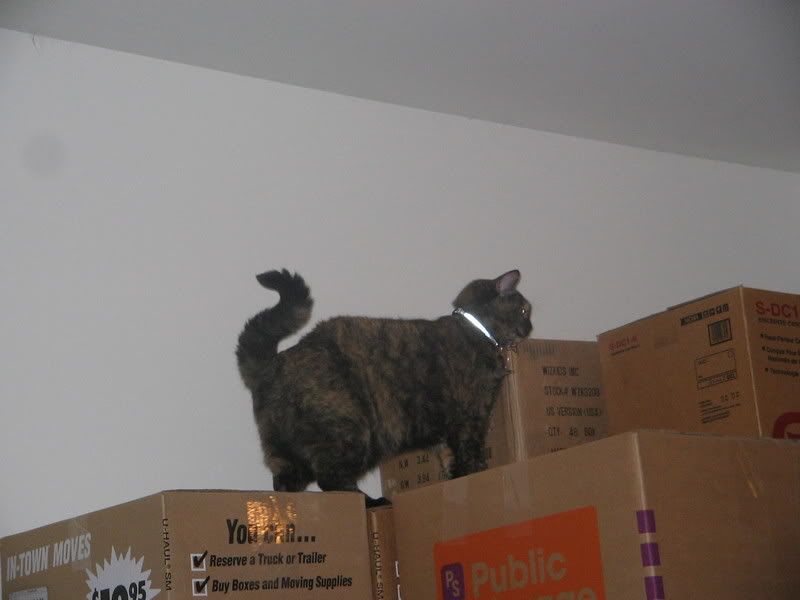 one week to go kits, bear with us!
<3 Denise