Hi everyone!!! The sales manager where I work is the new owner of Gucci, which is Juicy's brother, and Grace's son (Emma's Friend). Anyway, I haven't seen him since he was a little kitten and just 30 minutes ago his wife brought him in to show me!!!
He is SOOO fluffy!!! I borrowed the detail department's digital and snagged some pics to show you all. Think he looks anything like Juicy?
Here is Gucci as a kitten when he still lived with me
(1st picture taken when he was a little over 2 months old, second picture at around 1.5 months) :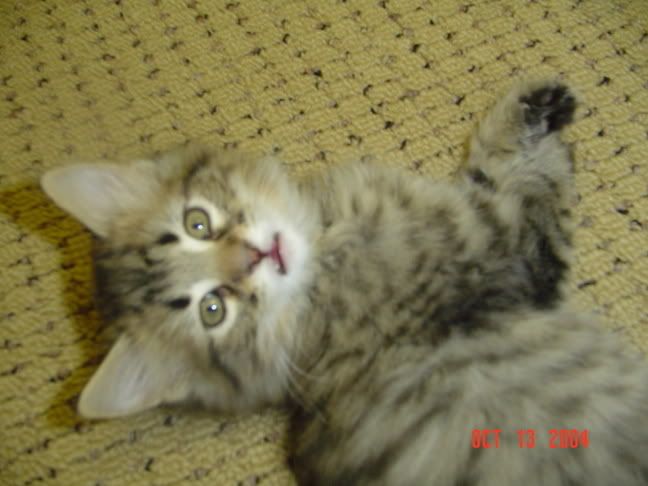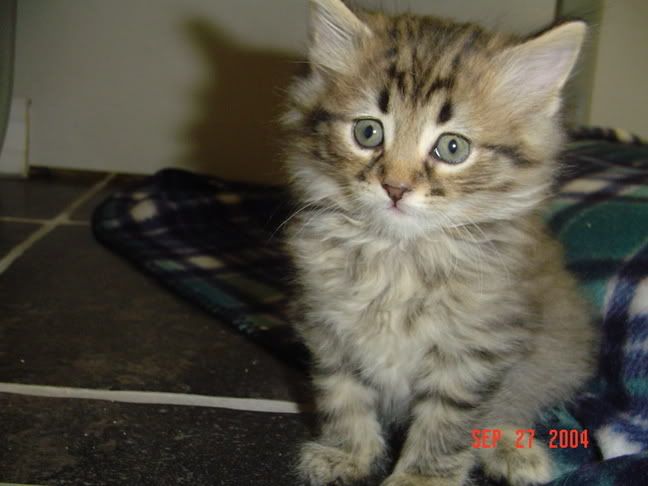 And here is Gucci at almost 7.5 months old: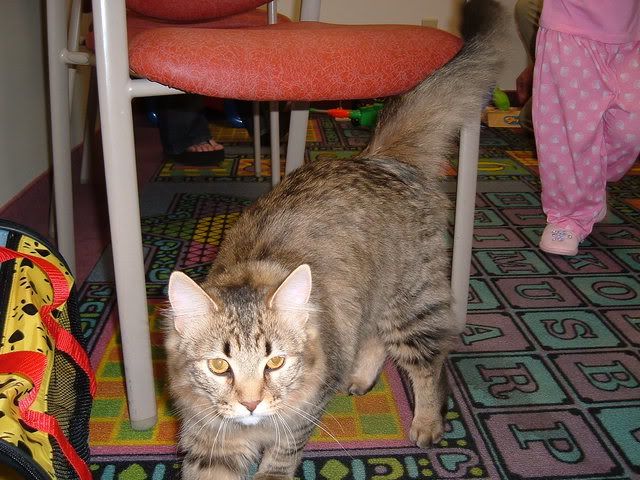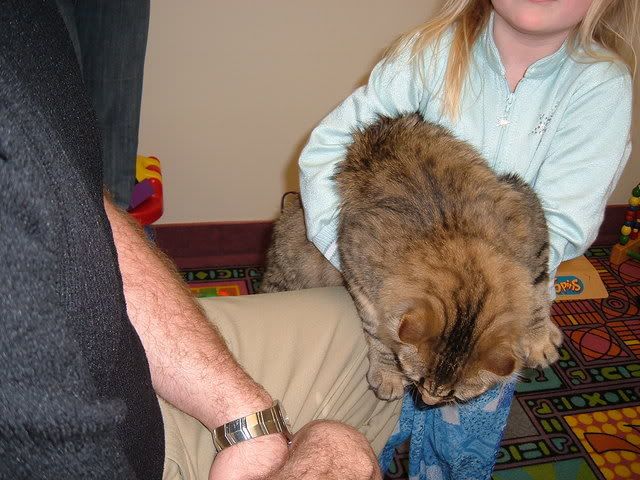 Check out the fluff on his neck!!! Looks like a mini-bobcat or something in this picture!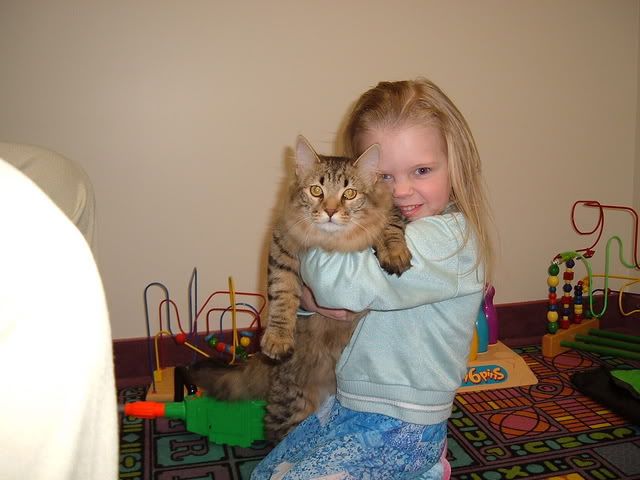 Look how fluffy he is!!! None of the other 5 looked anything like him as far as the length of hair. One of them was sort of medium-length, but nothing this close! He looks like a lion in a few of those pictures!!! haha!!!


What do you all think?


As soon as she set him down in my office he climbed over onto my desk, laid down in front of me and started to rub his face and nose against my face like crazy! He is such a sweetheart! I like to think he remembers me though!