Ok guys....im getting way to attached to these guys-especially Cash. He's only 3 weeks old but these pictures show how friendly he is. As soon as he hears my voice he stops whatever he's doing and comes over to me. The photo's show me sitting in his play area. The pink fabric is my pants and im taking pictures of my lap.
Cash comes over to me and sits by my leg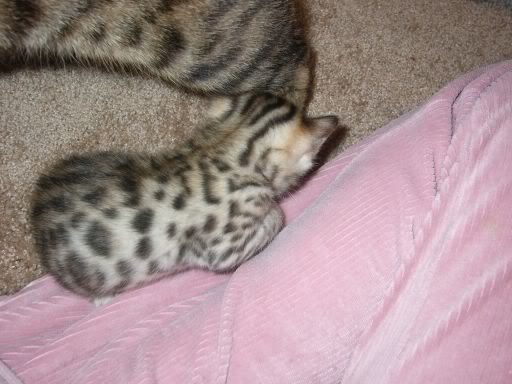 Then he starts licking my hand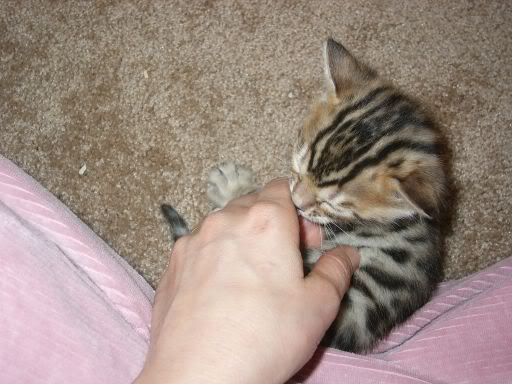 then he climbs up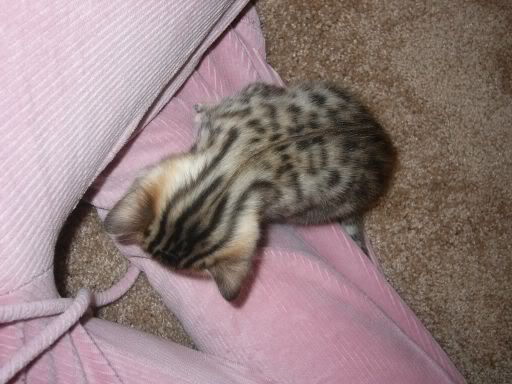 next he takes a look around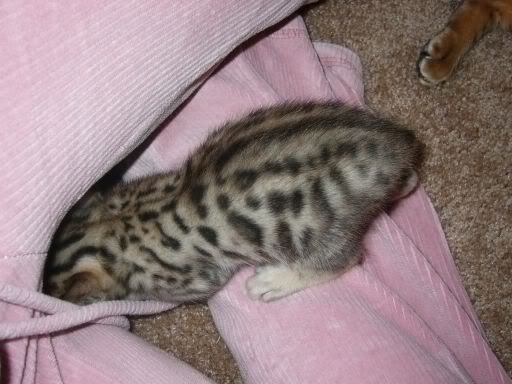 and finally he's all comfy and asleep in my lap!