Hey everyone!
Here are the first-ever pictures of little Cosette. I brought her home this afternoon and she is already eager to leave her sanctuary room and explore the rest of her new home.
I'm not as innocent as I look!
I'm like King Kong!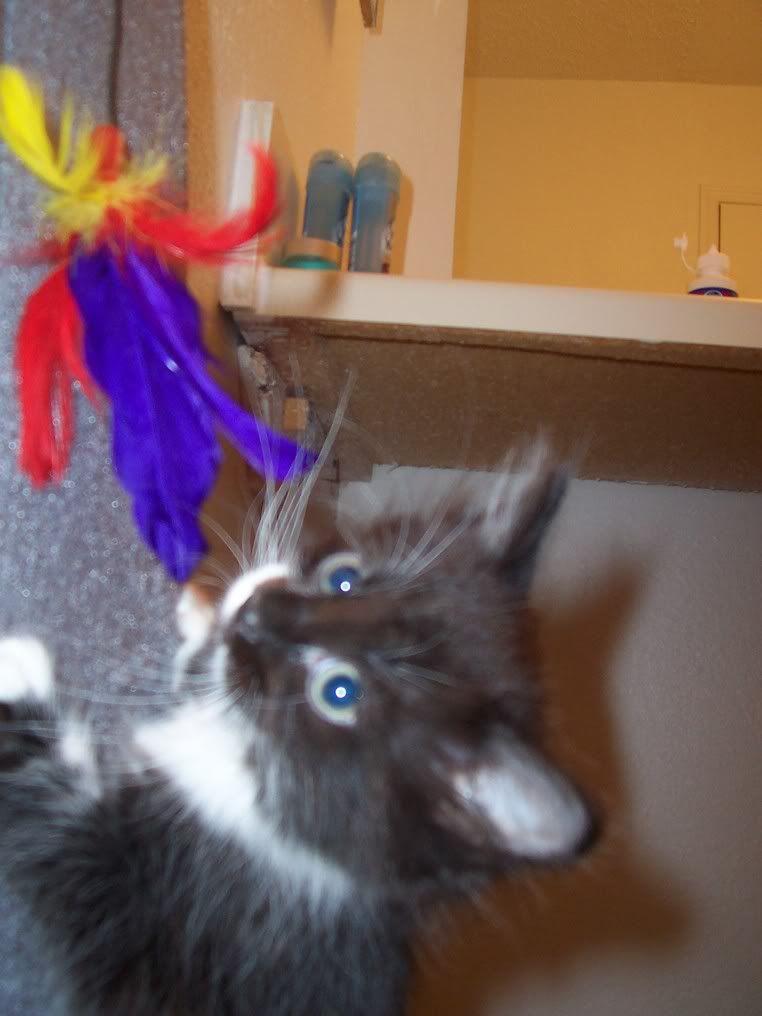 I'm almost as big as my water bowl!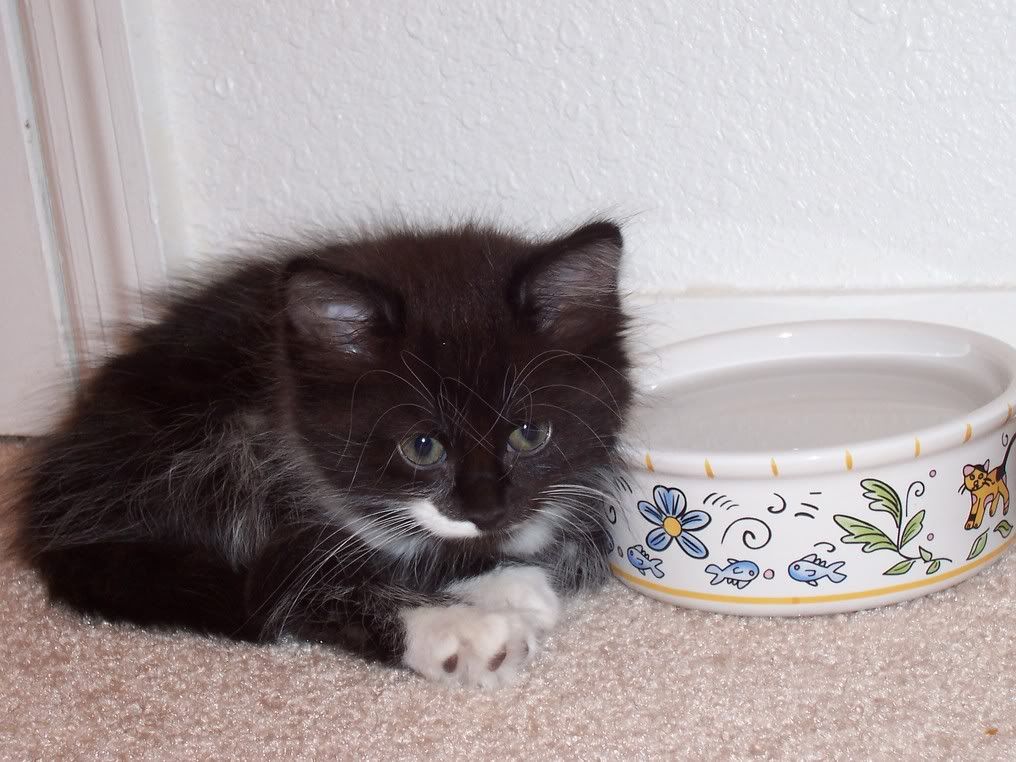 My new favorite toy