Tiggy loves to help me in the kitchen........
Here he is keeping an eye on the potatos that I have in the microwave
I see it Mom, I see it!!!!!
What??? You want me to get it out!????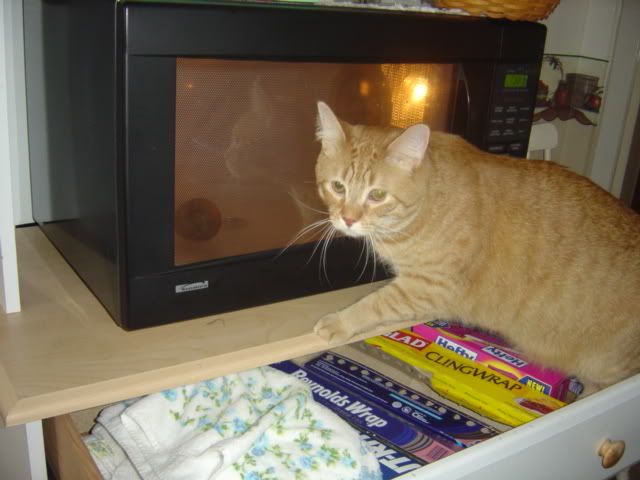 Now listen, I'll do alot for you......now pay attention....I am not gettng that hot tater out of there....now can I have a kiss?