Would you believe Seattle and Washington State have been officially declared a drought? After the wettest winter California has seen in 105 years, we now have a drought...this is very dangerous for our fire season, our poor farmers (!) and this means a lot more coyotes and critters coming down from the hills to forage for food. Our State hasn't had a drought in over 30 years. This is an extreme one up here now. Here's how it looks:
This is Crystal Mountain ski area down the street from my house. There should be 80-90" snow pack by now......
....and this is a local river, yes the bottom of the river: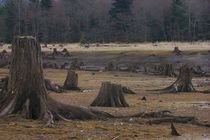 We expect water-rationing and we aren't allowed to wash our cars.