Hey everybody-bengal owners and bengal lovers, check out this cat!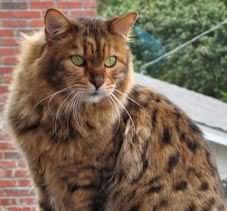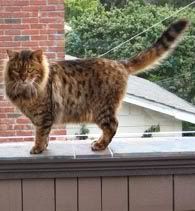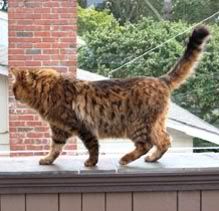 he's a purebred bengal but he has long hair which is a recessive gene. Long hair is not accepted in the breed standard. I fell in love with him as soon as I seen him.
He is up for adoption on this website
http://home.pacifier.com/~ltdltd/CAavailcats.html
He is just so gorgous and unique! He looks like a cross between a lion and a leopard to me! I wish I could adopt him but I have enough pet cats as it is. I hope he finds a good home!