finally got a digital camera and a computer at home, so here are pictures of the kitties adopted last summer. they're both somewhere around 8-13 years (vet said they can't really pinpoint it much better than that), and anyway they're wonderful! i'm so glad my partner and i decided to adopt older cats.
here's hector, who's part maine coon: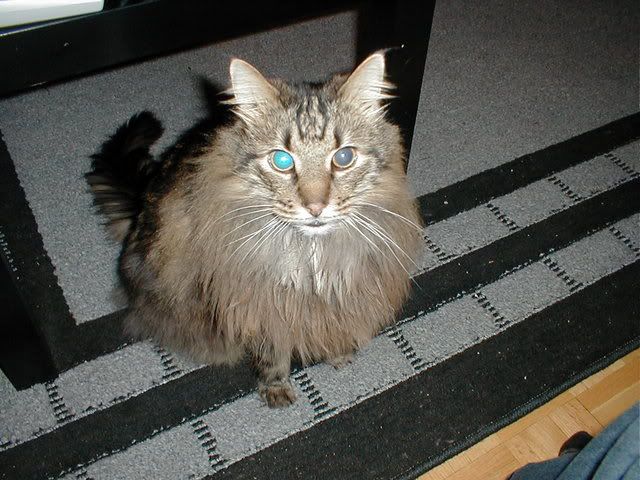 and olivia, who is very tiny: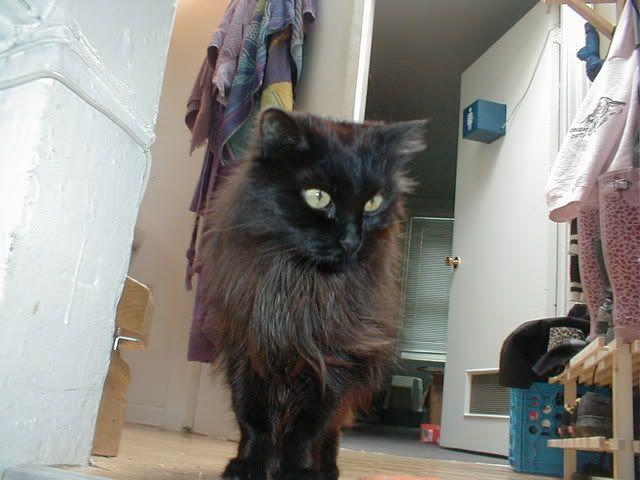 the rest are thumbnails, since they're a fair few of them.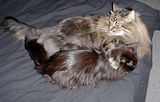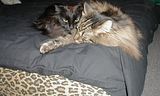 hector, trying to sleep on an ikea chair...it really can't be that comfortable!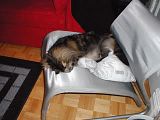 i love my bright red couch...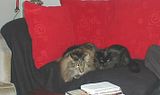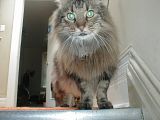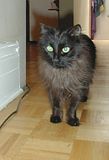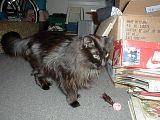 olivia watching her bird DVD....