This is what happens when cats decide to help you make a shirt.
(please keep in mind tht we are indeed moving. no cats, ceiling fans, or useful bits of dress patters were harmed in this photo series)
Molly watches me lay a pattern out on the floor from the safety of her box.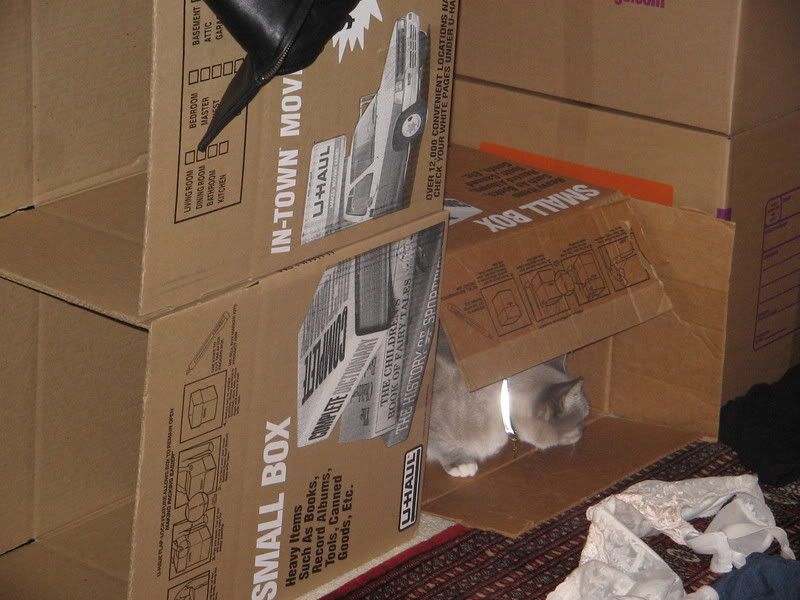 Gibby investigates a remnant of the pattern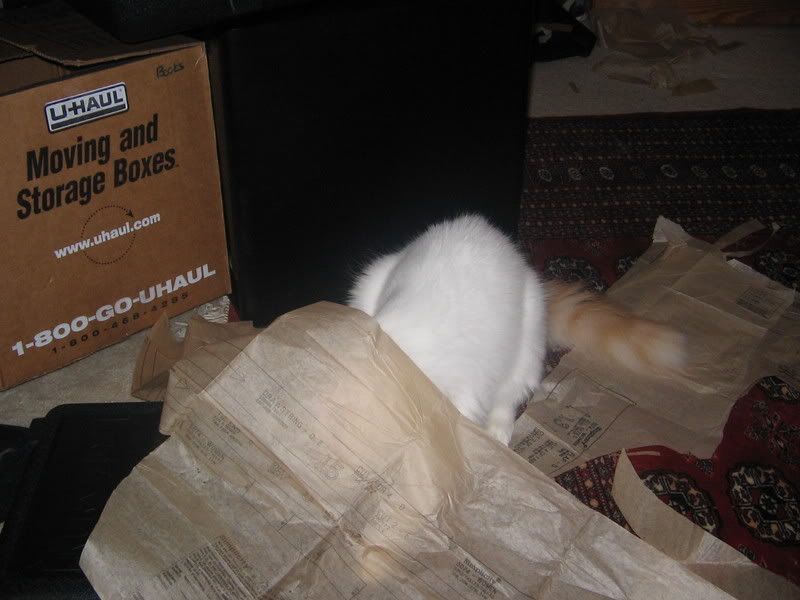 Gibby claims a bit of pattern! and then decides this other bit is more desireable.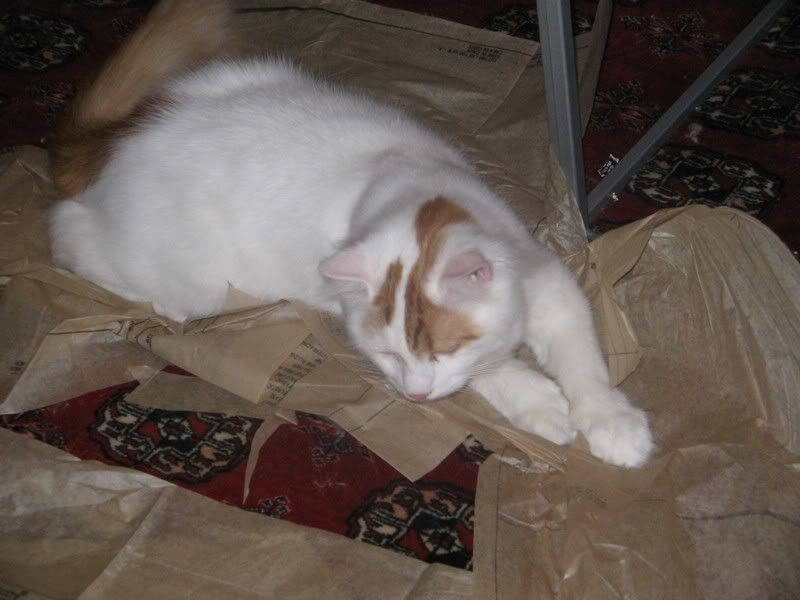 Paige claims her own piece of real estate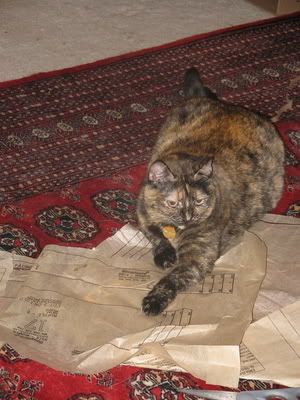 Molly sees what all the fuss is about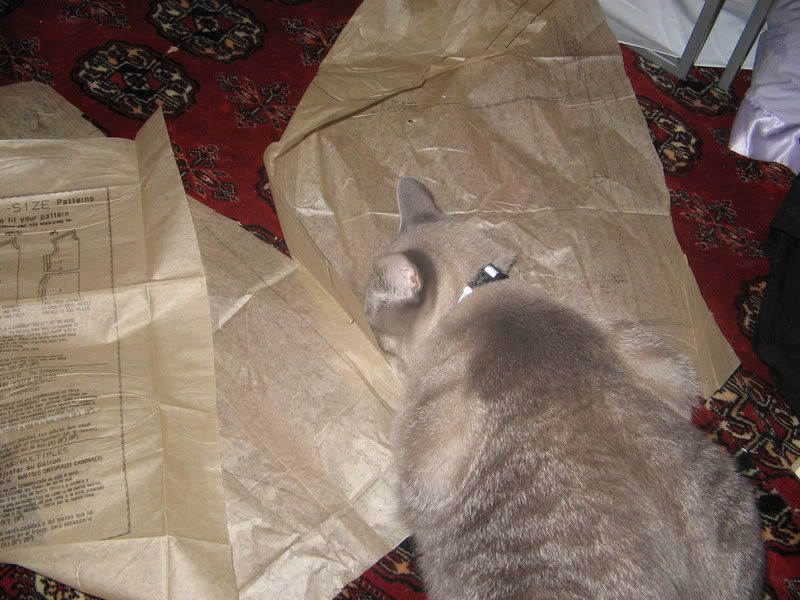 Paige and Gibby protect thier "winnings" from Molly.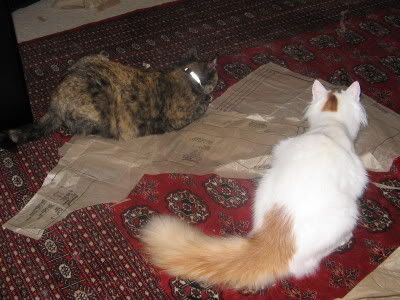 Perhaps I should buy this stuff for them more often lol.. I get the pattern I want, they get 2 hours worth of play that send them all napping.. fun for everyone. :P