Hi everyone a few days ago I came acrosss this beautiful looking young male. He was a neighborhood stray. I was visiting my sister and she was showing me a kitten about 6+months of age and telling me how she has been caring for it.
She then told me of a skinny cat who loved to run in her house when she wasnt looking. When this handsome guy rounded the house struting up and rubbing all over our legs. I then saw how horrible he looked. So thin.
All the her strays around there were healthy. I then went to check his gums to see if they were pink and to my surprise his gums were red. He couldnt stand me touching his mouth. I bet that was why he was thin. It hurts to eat.
Robert agreed to take him in and have him to the vet this monday. I will have him tested as well. He is such a loving guy and use to be a indoor cat. IN his photo from the back it looks as if he has wings. He followed me through the house after I put my guys to bed. I'll let everyone know how teh vet visit went.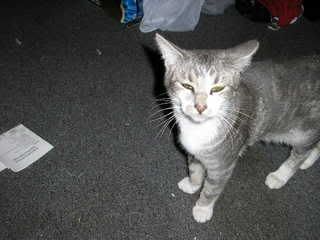 He is truely a loving guy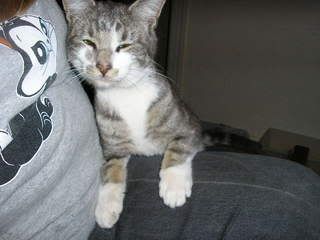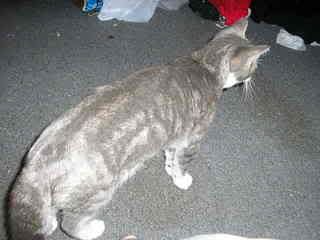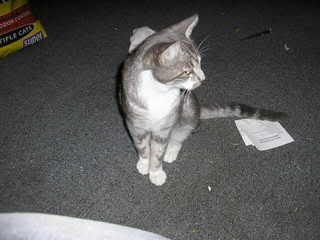 Looks like he has wings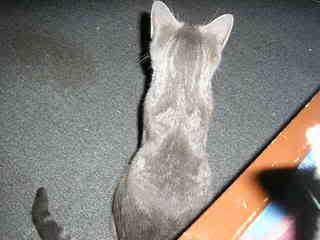 Wanting out so bad he tears the carpet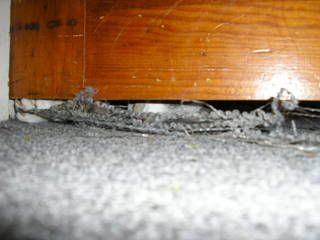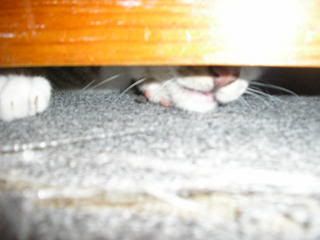 GIzmo wondering who is on the other side of the door.