Just wanted to share a picture of 2 special cats we used to have, Gizmo (black and white) and Cassie (black).
They were litter mates, born in 1985, Cassie lived till she was 8, Gizmo till he was 16. He was the softest most gentle cat you could ever want, you could hold on to his tail, and he's just stand there, as if to say "when you're quite finished". His sister was vertually my daughters baby.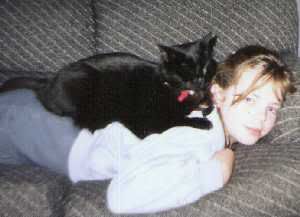 She was heartbroken when she died.
I thought others might like to use this thread to share memories of those you've loved and lost.