The thread about "mirror image" cats sort of inspired me to post these photos of QT and Wawa.
They're not related but Wawa is obsessed with her. The other day I saw him sneak a kiss (nose-2-nose or maybe lips-2-lips).
QT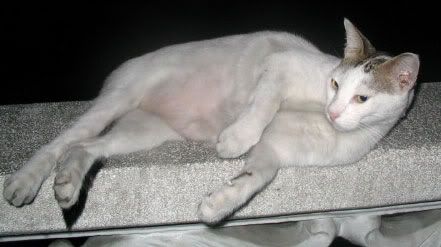 Wawa
Any of you have "twins" you care to share?