I know I do!
It is a grey, dreary day here in my corner of the world but I put up my daffodill flag anyway.
You can see my daffodills are thinking about blooming.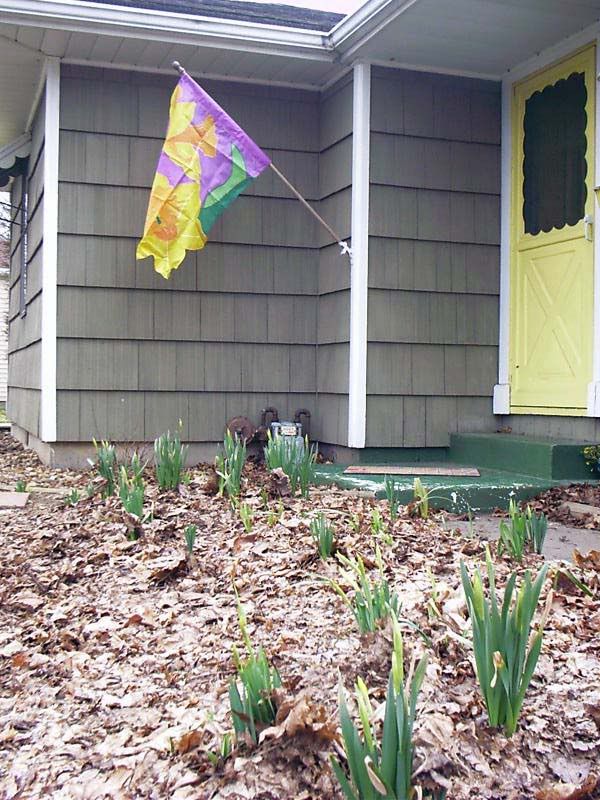 Please share what spring is looking like in your part of the world (or I guess, fall in some places).
I need flowers!! Lots and lots of flowers!!