OK I found a stupid photo editor on the computer, but this is all it does. I hope you guys like em. Let me know what you guys think of them too!!
Decker's photo for the back ground. Babie in the heart
Brother and sister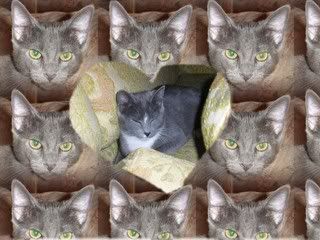 COME AND GET IT!!!ONE TIME ONLY!!! GET YOUR FREE KITTY BOXING CARD!!!
Features Babi and Hampster fighting over the couch! Who Will Win!!! ONLY I KNOW!!!lol.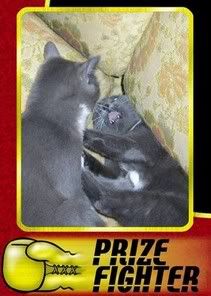 The Newly told Titanic story
Watch Rose fall in love in this amazing movie.
The role of Rose is played by Babie
In today's news!! Gizmo pleads not-guilty for stealing the milk from his mommies bowl!He say's he is being framed! Read all about it in today's front page story. Exclusive caught in the act photo!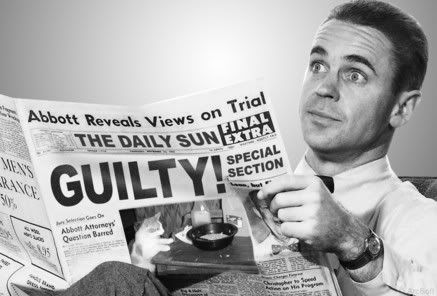 In the small town of pleasentvill Piccolo was voted "Friend of the Year" for his wonderful advice on how to relaxe in those stressful situations. He saved hundreds of lives!!!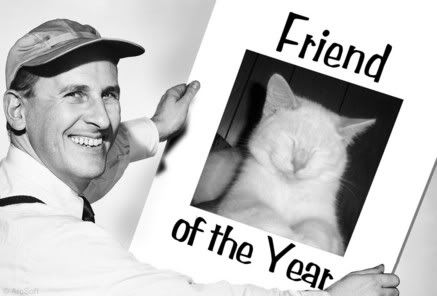 Get your free spirit card with a purchase of the Newly told Titanic story.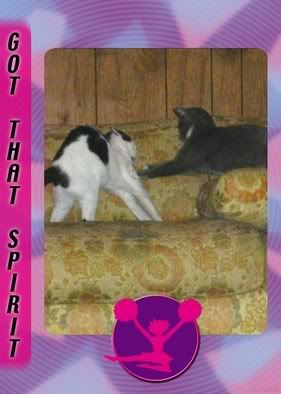 Hmm maybe This cat should stay away fromtthe bars???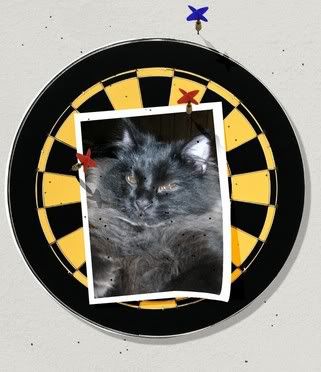 OK , I hope you liked em.
Ashley