I just got a rat, named Amy. I've fallen hopelessly in love with her. About a week after I took her home, she started to sneeze. A few days later, she was trembling, and coughing. I took her to a rat specialist, and she gave me a few antibotics. She said if Amy doesn't stop sneezing, she will most likely have Myco.
Its a respitory(sp?) desease. It never goes away. I'll have to give her antibotics, on and off, for the rest of her life. I really need vibes, guys. I don't want her to have it. It could affect our other rattie, Belle. Please, I'm really scared. Please don't think its silly, I really love Amy.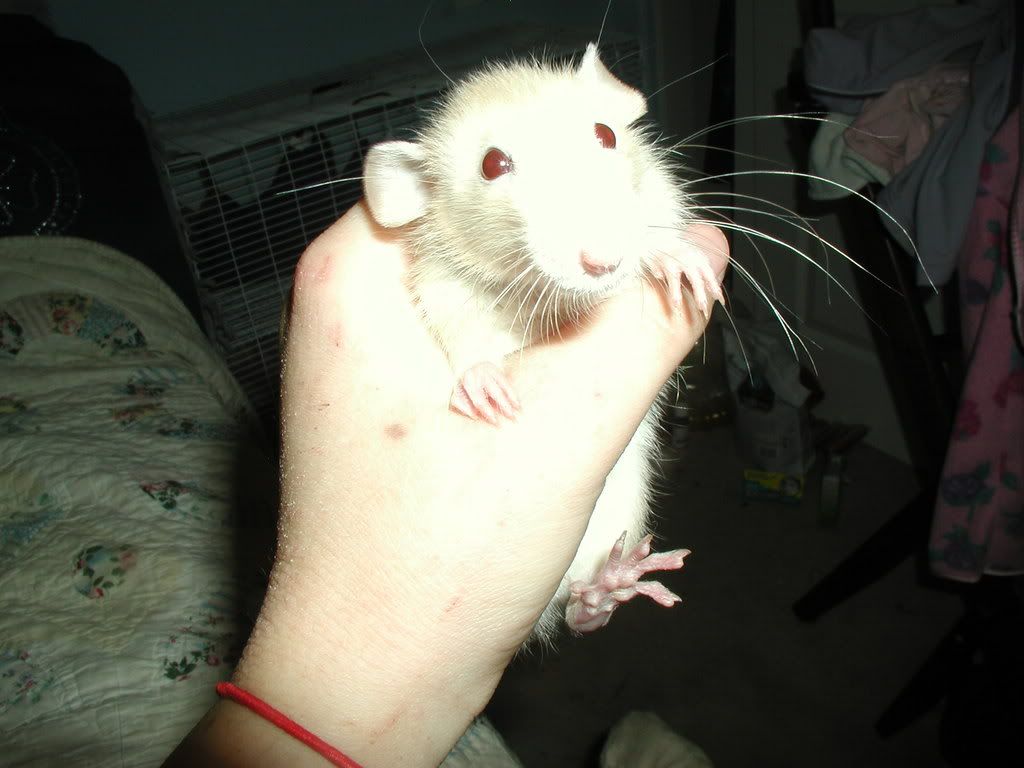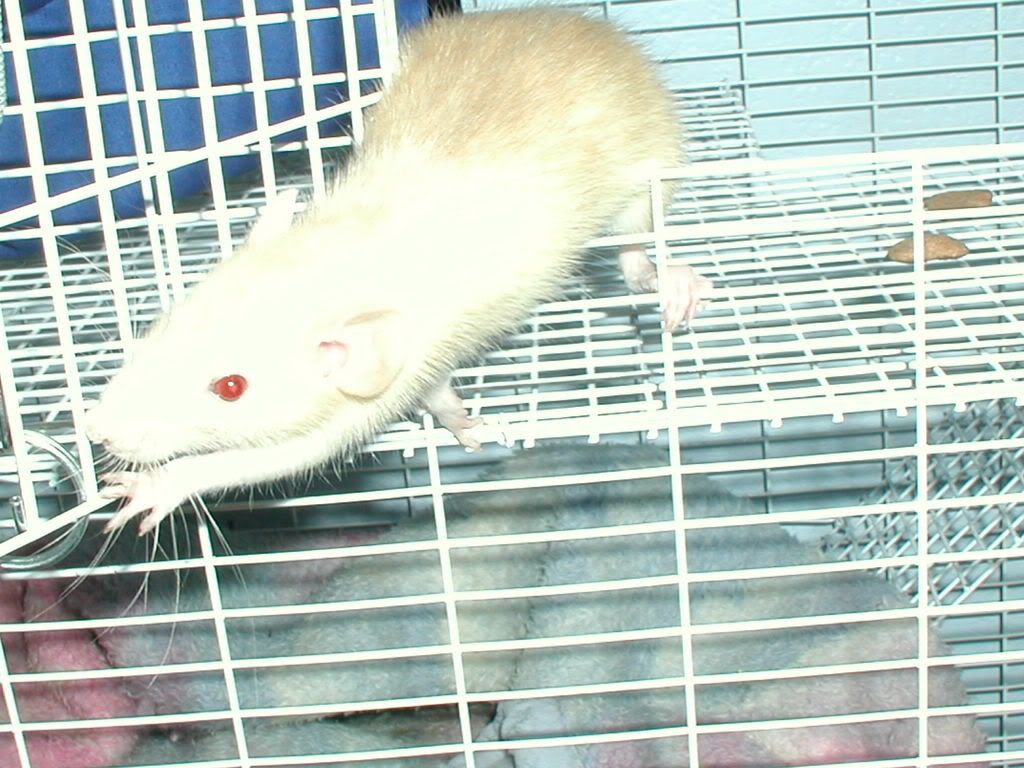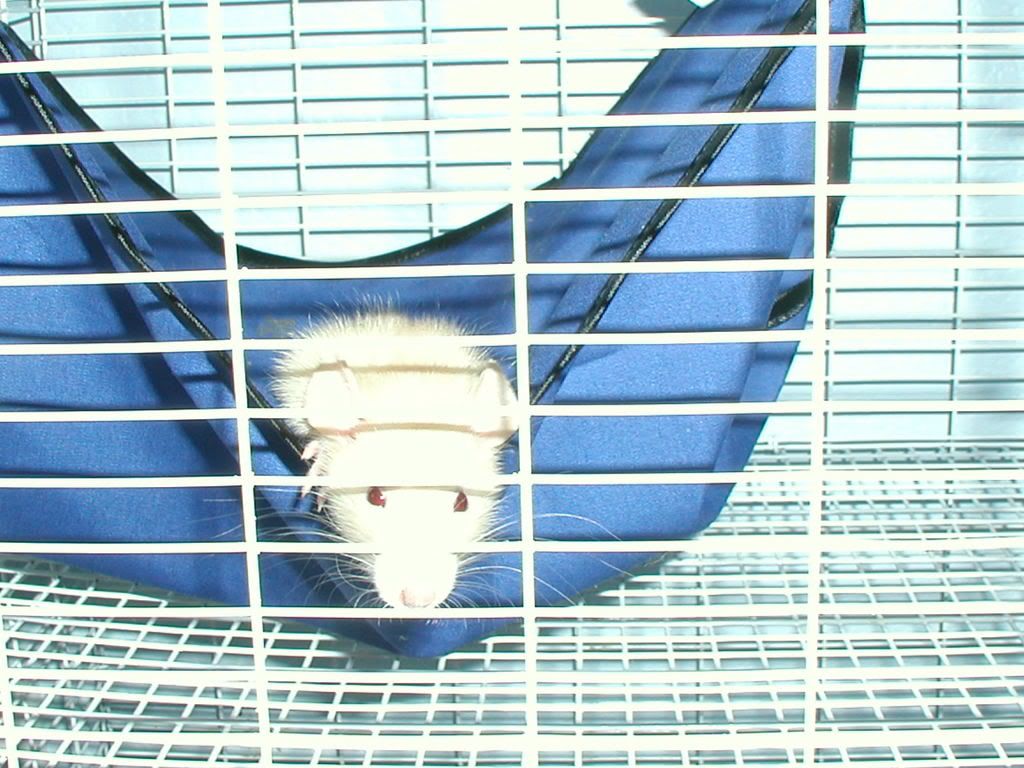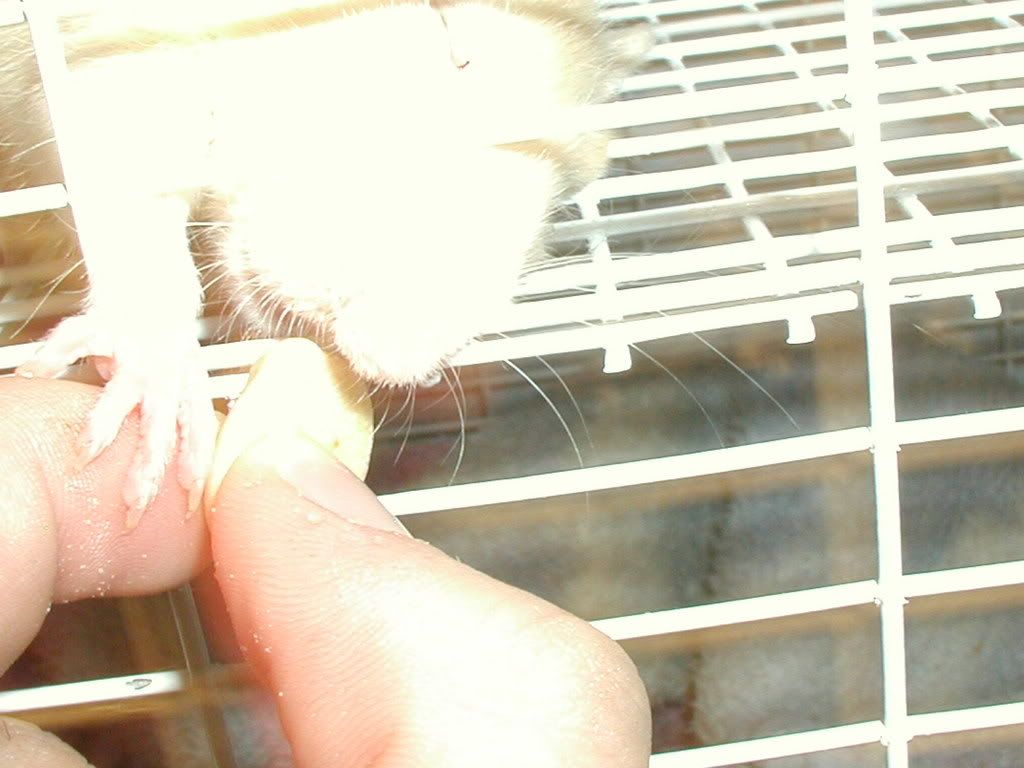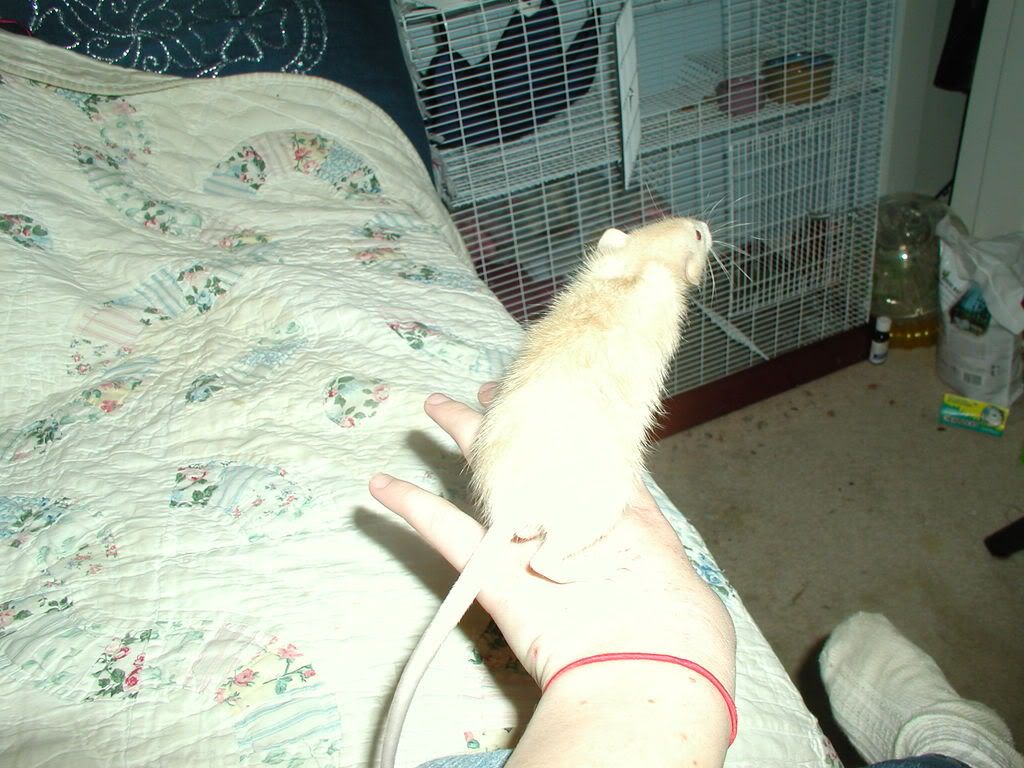 Please, her sister needs her.
She's praying...