Here are pics of my sister's cat Ginger. We call her Miss Kitty because she is really prissy.
Here is the pic with her sitting in a plant that someone gave us when my grandmother died.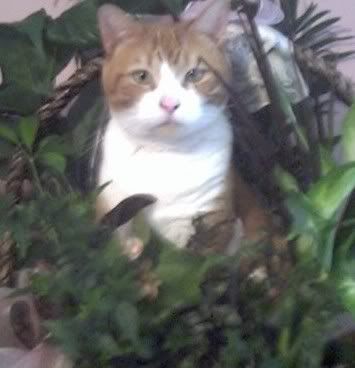 Here is a pic of her sitting in the christmas tree.

And of course I have to throw a few in of Tiger!
This pic is very blurry because I was laughing. This is the first christmas we had Tiger. Notice he is at the very top of the christmas tree!! The tree goes all the way to the ceiling!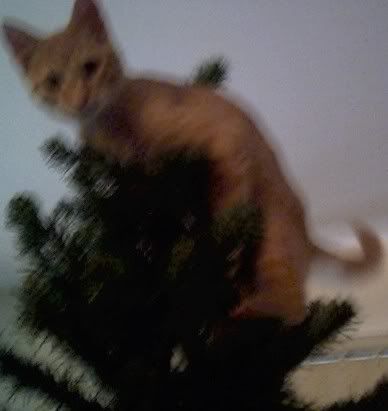 And here is another one of Tiger sleeping in his favorite spot. (My boyfriend's legs)