Here are a few pics of my baby!!
This is when I first rescued him back in November of 2003.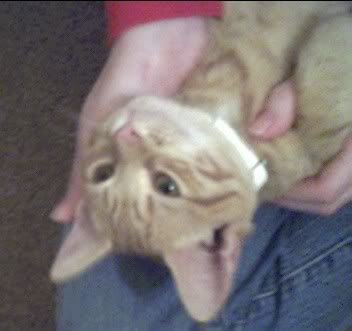 This is him sleeping on the couch with my boyfriend (still a kitten)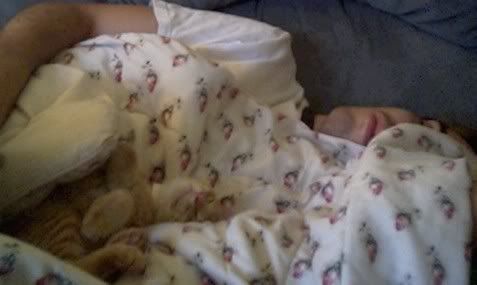 This is him sleeping with my sister's cat, Ginger.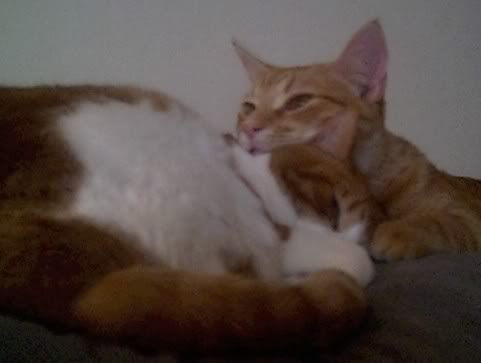 I need to have some film developed so I can show more pics of him being mischevious
I still haven't upgraded to a decent digital camera yet..