Hi all, Beaker is going to be four months on Friday. Here are some of the latest pictures I've taken.
Here I am trying to nap and Mom has her camera out....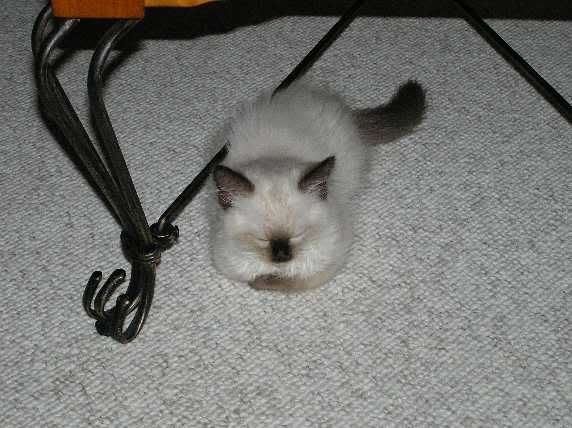 Here is what I look like when Mom wakes me up with that camera thing. Rahr!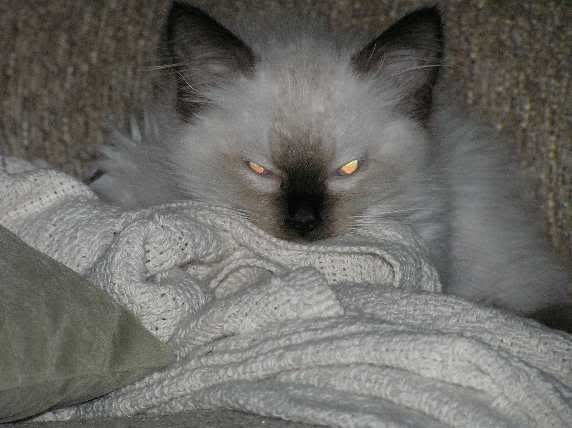 Hey! Who used the last cup?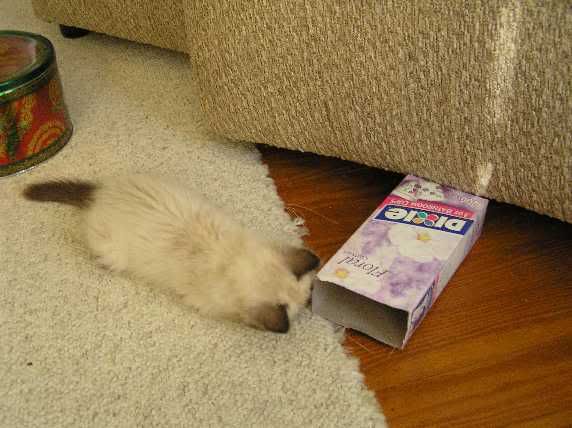 Everyone should try this new kitty yoga, its great for the neck.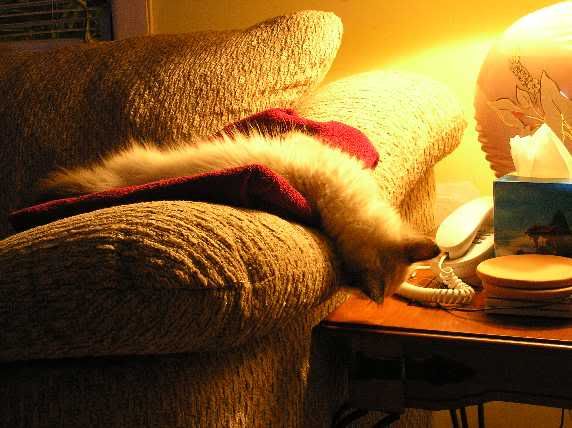 I out do that "doggie in the window" any day...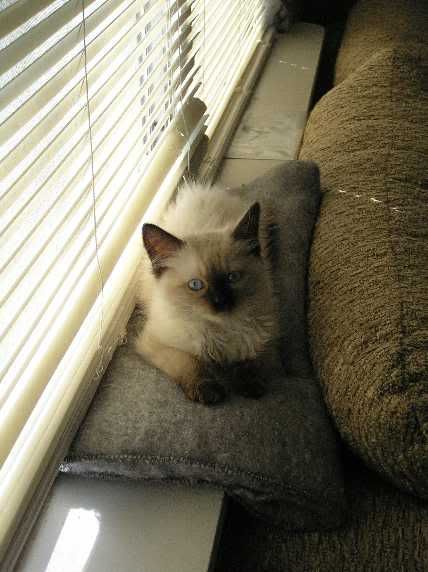 Mom's very proud of this picture. I'm looking very handsome if I do say so myself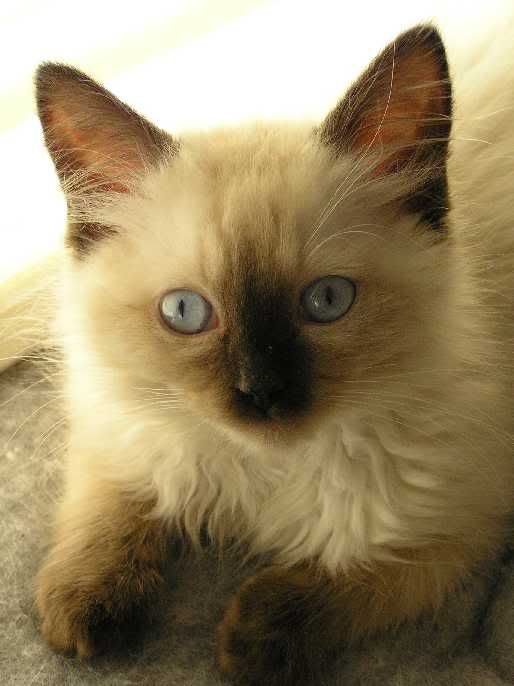 That's all for now, talk to you all soon!