Hopefully not in all the wrong places. Hi, my name is Toussaint Tequila L'Overture. I am 8 months old. I am a sweet adventuress boy who shares a home with my mommy and my sister the menance (also known as Valentine thief)
Here is a lil more about me. I love water, I know kinda weird but I cant help it. I love going walkies with my superman harness. Bease says they are butterfly wings buts I prefer to think of them as the Black Avenger wings. I am very spoiled and pampered by mommy but I think it makes me a better kitty-man, because I now know how to spoil in turn. I love watching spongebob and I am addicted to food. It is my first love, so if you dont mind being second to food you are the kitty girl for me!
Here I am looking thoughtful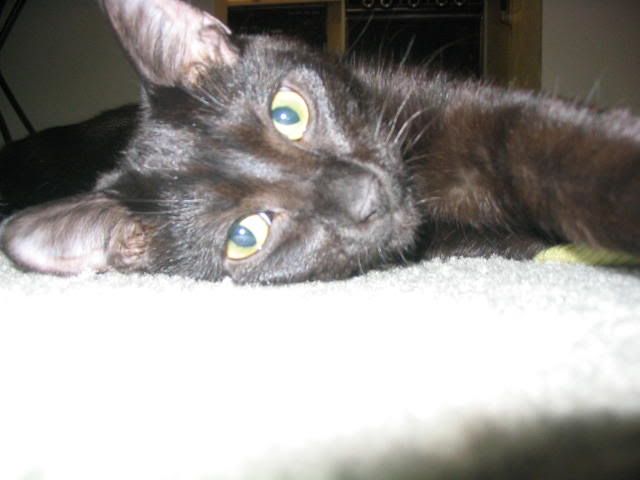 Here I am in my snazzy Black Avenger shirt!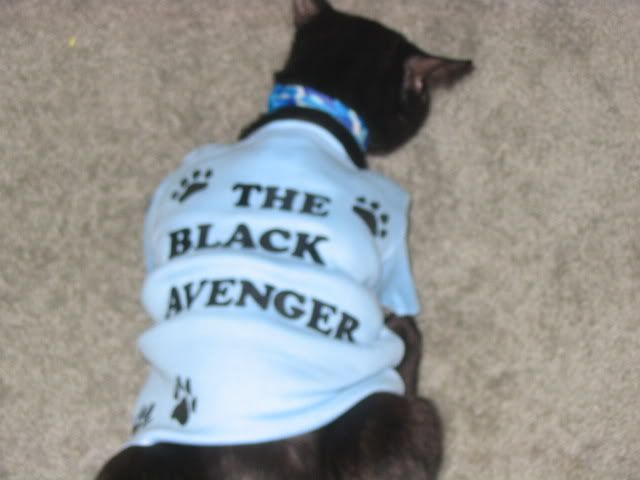 And in my even snazzier Black Avenger wings!