Hello,
we have 3 kitties, Tegan, Tempest, and our newest addition, Faolan(f-way-lawn, it's irish
)
I hope pics are ok,
here is Tegan, she's about 2 yrs old now.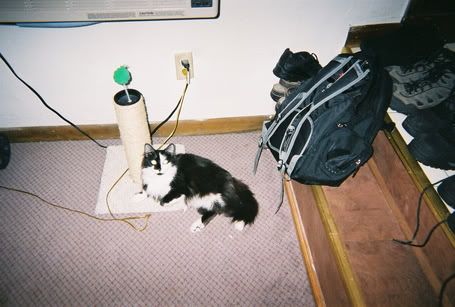 This is Tempets, she's double pawed, EACH foot is 2 inchs across
*and one of our 3 dogs hammin it up
* Tempest is about 1 yr old (the one we aren't sure whether or not she is spayed)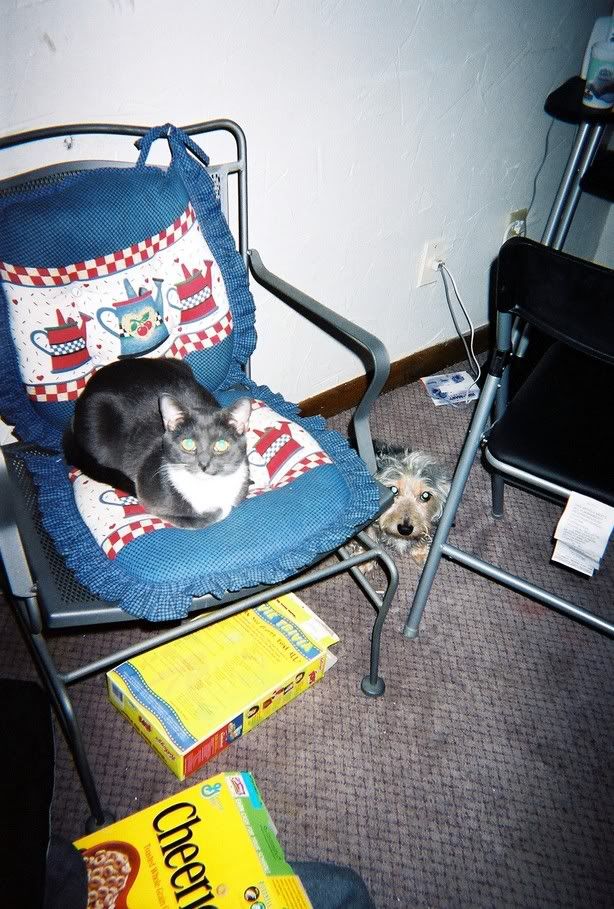 And Tempests feet!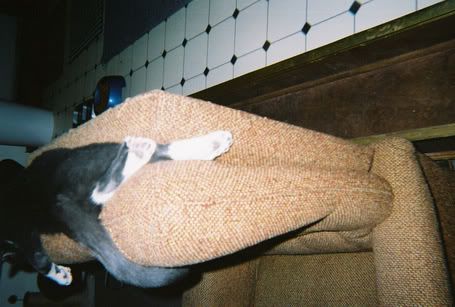 And our newest (a little boy) Faolan, looks just like Tempest, except he is grey under his chin, and he is not double pawed! We don't yet have a pic of him. He was a kind of rescue, a friends BF thought it was fun to toss him around
, (personally I said get rid of the BF, but I can't control what she does
)
So along with our 3 kitties we have 3 dogs, and 3 rats (in an apt.
)
Well thats our babies, of course they aren't allowed in the room with the rats, but otherwise, all our animals are called our "kids" and get the best of whatever we give them (natural balance kitty food, NOTHING with meat by products, med care when needed, etc...etc...)
Anyways Hello to all the other kitty lovers!