Hello! This is me, And Paige,, and Miss mean Molly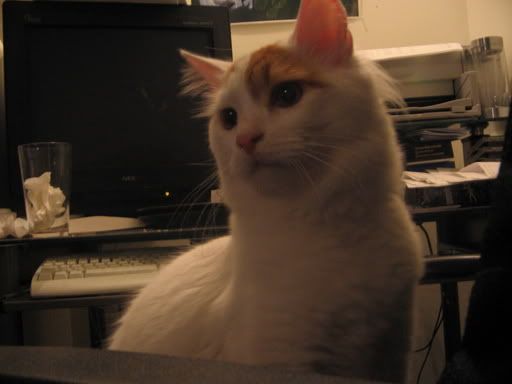 Aren't I regal?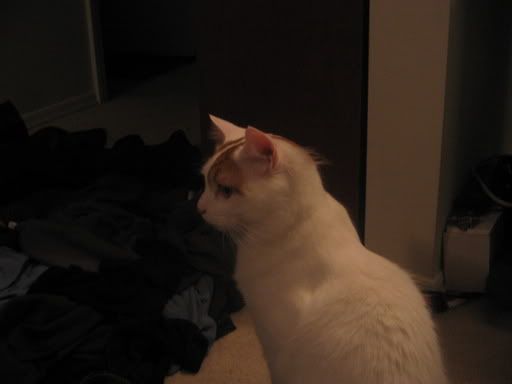 See this is me at a profile!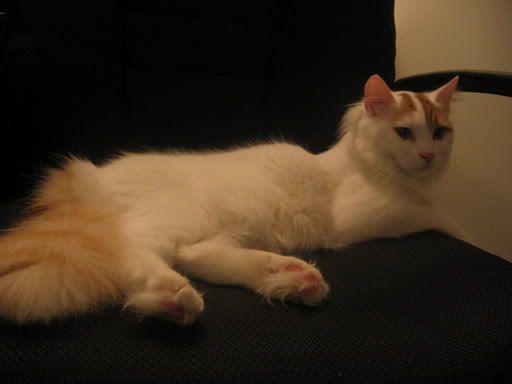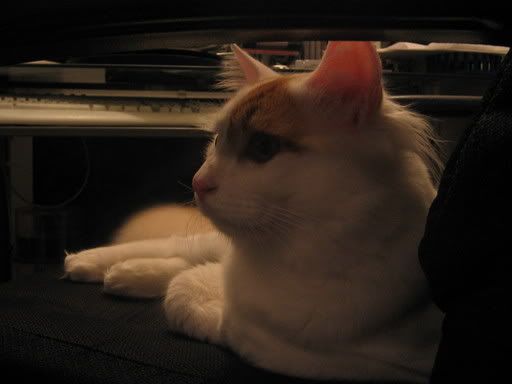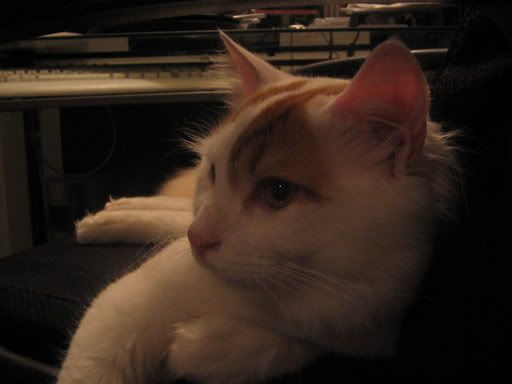 I love Daddy's Chair!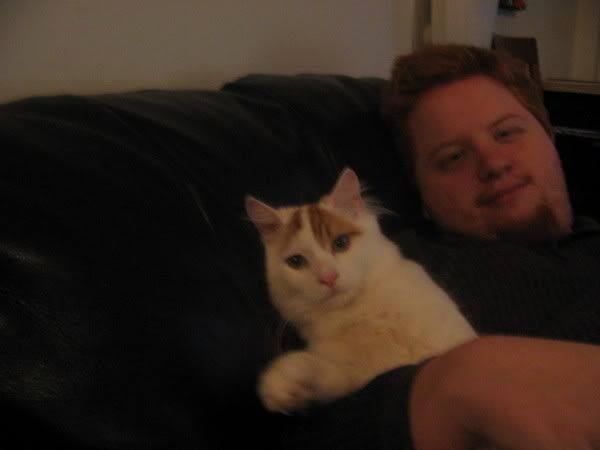 but I love Daddy more!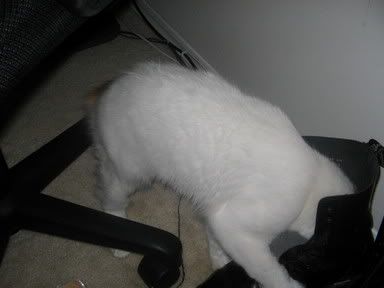 I lost my toy in Daddy's boot!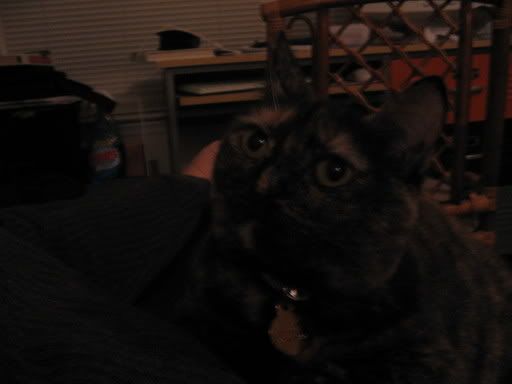 This is Paige.. she's trying to look "dreamy" I looooove her.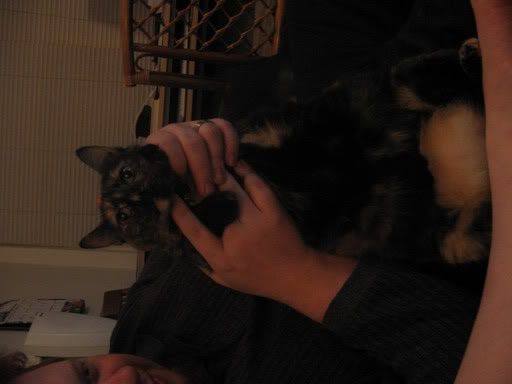 This is Daddy trying to get her to show her belly. But that's her private Parts!! (they tease her because she wears white panties.. whatever that means....)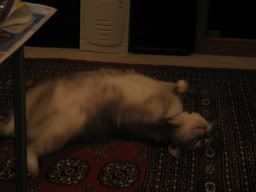 And this is Molly. She's mean to me, but I still kind of like her.. She's happy right now, cause momma's telling her she's a pretty little hussy (cause she's showing off her boobies)
Mommy wishes she could make more pictures of Paige and Molly, but on account of the bright blinkie thing hurting our eyes, she can't get good pics of them unless it's morning (And they always stick their noses on the camera, so they come out strange.) Momma says I'm a poser!