Well, I'm trying to get used to the digital camera but, so far, I'm not doing so great. Anyway, I thought I'd share my recent attempts to capture some pics of my little girls: Molly and Penelope. They look scared or startled by the camera in most of them. Molly hissed at the camera the first time she saw it!
Molly walks away from the camera, fluffing her tail with great disdain. "Call me when you feel like doing something interesting."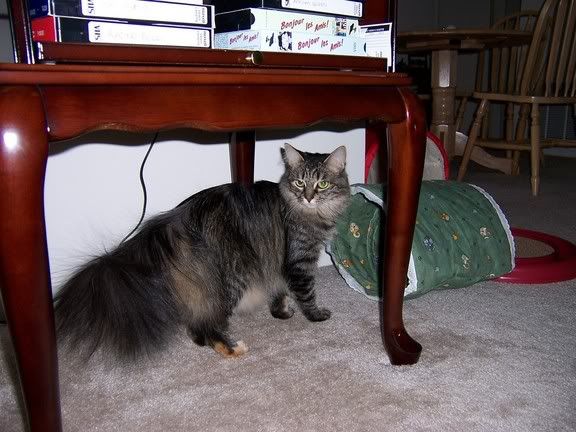 Penelope contemplates perplexing matters, for instance, why her mom can't figure out how to use the focus button on an AUTOMATIC camera!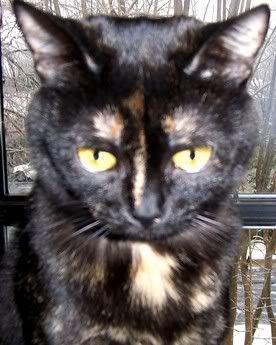 Penelope with her new cat tree in the background. "Would you hurry up and take the photo, please?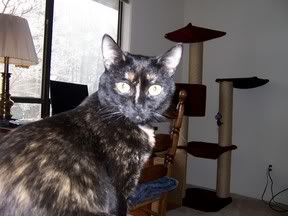 Penelope showing me where the vet shaved the fur off her neck to make me feel guilty: "Yeah, that's right. YOU took me to that bad place!"
Intruding on Molly's nap-time with the automatic flash: "Mooommmm. I was sleeping!"