Lil' George has always had a fascination with toliet paper. We have several rolls of smashed empty rolls laying around the house. They need to be smashed. You need to smash them for him or else he kicks them underneath his body, sits on them and smashes them himself. Here is George in action this morning.
Look! An empty toliet paper roll!! (notice it's still semi-round)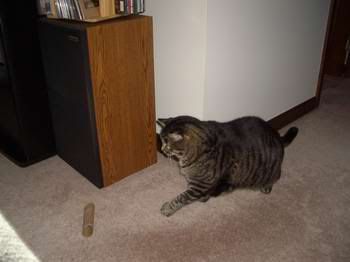 O.K. now I need to smash it up and pierce it several times with my teeth!!!!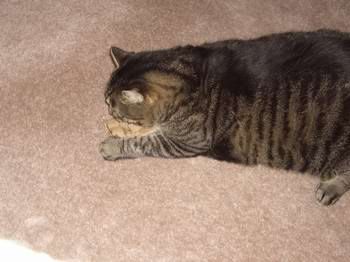 Ah - Good! My job is done and I'm off to find another.