Sarah really surprised us. Thank you so much too girl, you rock! i love the little kitty photo clip. i'm gonna put one of Hobbes' picture there.
She sent Hobbes some purina kitty treats, there are cheese and ham strips. i've never seen them here, and Hobbes already had a taste test.
Ahh....another gift!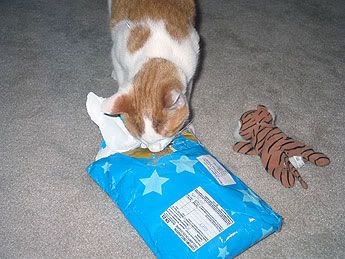 What? Another cat in the house?!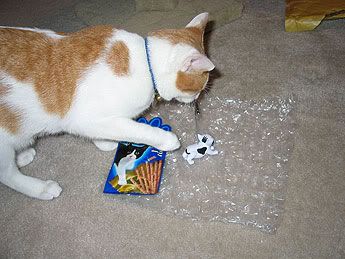 Trying to chew at the clip. i had to stop him from ruining my gift. Lil brat...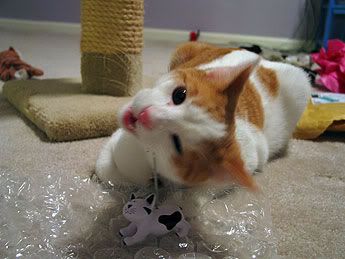 Daddy feeding him his new treats. YUMMY~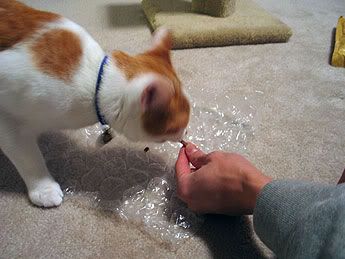 i love the lil card too Sarah, that was so sweet of you
*hugZ and kitty kisses*