Perhaps i should start a Hobbes thread and just add new pictures.
We had tons and tons of snow after the blizzard, Hobbes had his first taste of real white snow. So we bundled him up (well...kinda), strap on the harness and leash, and let the cat out of the bag. That's Hobbes in his Christmas turtleneck sweater.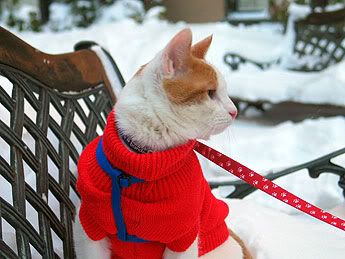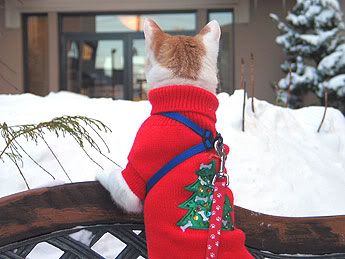 Literally like 2 minutes we were out there, he started complaining in this reaallly loud MEEEOOWWWRRRRR MMEEEOWWWRR~ i guess the cold bit his paws, he didn't like it at all. So we took him in and the poor boy was shivering, so much for romping in white snow.
He felt much much better after some pampering and yummy treats.
"
i can pose again
"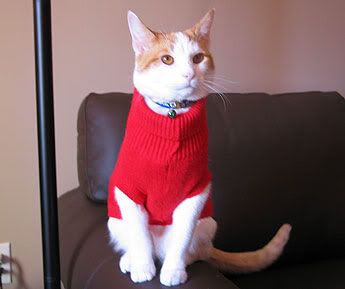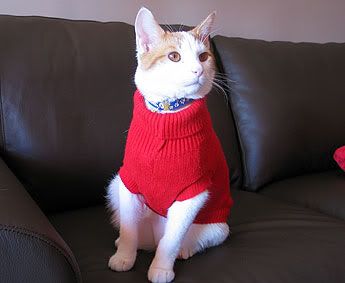 View from the top. Christmas tree filled with doggy bones haha.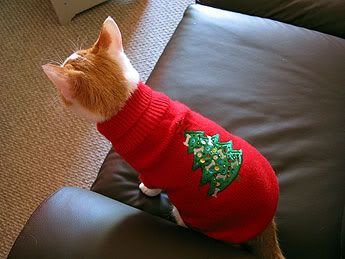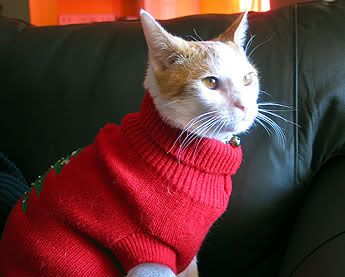 He's getting fat...